Do you have stretchy lips? Does your lip get dry and unclean during the winter season? Are the lip glosses appearing to be useless for your lips? Do you want to make your lips soft and shiny? Lips are considered to be one of the essential sections of the human body. The more it looks pretty and pink the more it defines your personality and enhances it as well. It is essentially required to take the proper care of the lips just as we gave our special preference to rest of the human divisions but sometimes it happens that women are not fully aware from the different concepts in order to maintain their lips in proper and shimmering manner. Well in such cases lip color plays a very indispensible role for the women. Always try to keep a lip color along with you and in case of any emergency you can immediately apply it on your lips for giving it fresh touch. However, apart from the lip color the application stages also matters a lot. The lip color should be applied in such an attractive made that it quickly grabs the attention of the people.
How To Make Your Lips Pink, Soft And Healthy?
Additionally, make sure that the selected lip color also goes well with your outfit. If you will apply soft lip color with dark outfit then it would certainly give messy image. Try to choose blue lip color for blue outfit and pink lip color for pink outfit. On the other hand when it comes to the lip color application procedure then in this article we are highlighting few prominent and useful steps for helping the women in applying lip color in noticeable way.
Foremost apply the whole lip foundation on the lips till the end.
The edge of the lip pencil should be thin and pointed and it must always be applied starting from the V point from the upper portion of the lips.
After making the line with lip liner just fills that section with lipstick or lip brush.
The lower lip will also be embellish and shinned in the same manner.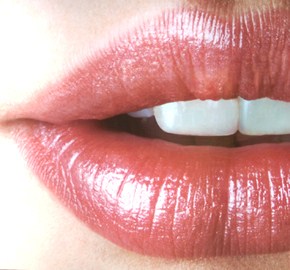 Finally, apply a shinning lip gloss on the lips and try to have just one coating of the lip gloss as the twice coating will look irritating for the lips.
On the above mentioned discussion it is certainly revealed that all the women can surely keep their lips soft and shiny in winter and summer seasons as well by just following these steps.