For the wedding, Kundan jewelry is widely known all over the world. Basically, it is popular for its enhancing beauty and stunning quality styles. Every single piece of this set symbolizes the culture and traditional image of the Indian customs. There are wide-ranging designers who highly deal in arranging the ornamental items of jewellery and among them, Kundan Jewellers are well distinguished and prominent all around the world. They are well considered by the brides for their latest fashion designs and exceptionally unique jewelry designs. Traditionally, Kundan jewellery has been going on since the times of Mughals period and has massively harvest their roots in the Gujarat and Rajasthan states. Women have the everlasting wish to wear it on their wedding.
Kundan Jewellery Designs with Price in Pakistan:
The images of different designs have updated in below gallery. But because of different weight and style, their prices is not possible to analyze.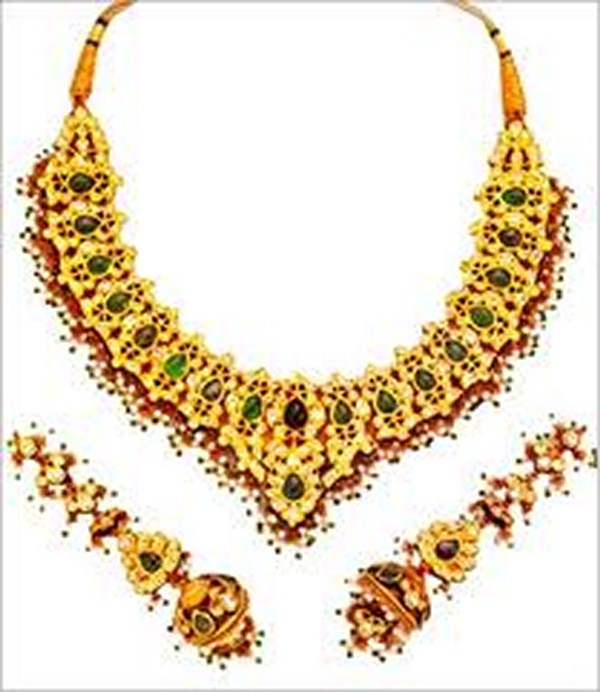 The basic reason for getting so attracted towards the Kundan jewelry is the appearance of ruby, diamonds, and pearls along with the embellishment of different colors are high flying demanded among the brides. The hard gold pieces have been fitted into the pieces in such a way that make the bride even looks more elegant and stunning on the wedding days.
Some of the most prominent and increasingly used stones are jade, rock, topaz, sapphire, crystal, and garnet. But the major material used in the beautification of the jewellery is the Lac that additionally makes the entire set more eye-grabbing and gorgeous.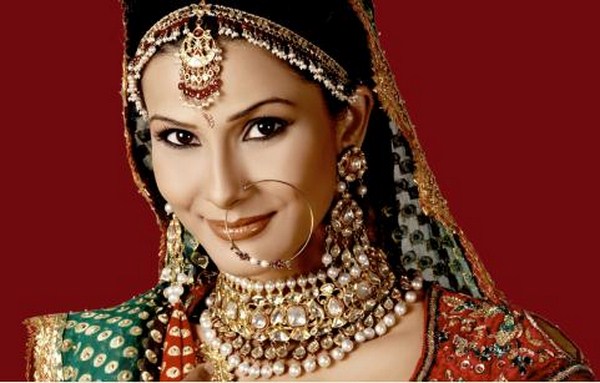 Kundan jewellery is readily available in several colors and varieties of styles. The most significant are its necklaces, nose rings, earrings, bracelets, and bangles. In Indian society, the brides only recommend wearing the Kundan jewellery because it makes them realize their own Indian culture and customs.
As regards the dress is concerned then the Kundan jewelry matches well with the presence of Lehanga and Sarees. They are accessible in gold, silver and white colors that goes well with the dress. As the Kundan jewellery is made from the heavy material and is very heavier in weight as well, therefore, the rates of such item is also high flying.
They also accompany such jewellery that suits well to be easily worn on some religious festivals and occasional events and most of their popular contemporary designs include bracelets and bangles. At the end from the above discussion, it is concluded that Kundan Jewellery has only come into existence for making the bride looks more magnificent and eye-catching and such jewellery will certainly make the bride wedding memorable and unforgettable.