Its actuality that Japanese manufactured cars took over the world, mainly due to their reliability and durability functionality. Among these vehicles Toyota Yaris is best one to buy in Pakistan during 2018, because its review shows clearly that this is best one in this price range. This is perfect from interior to exterior, secondly this is best for local roads of this country. The 2018 model of Yaris has best solid body with best performance along with some safety features that made this car special one. Another major spec of this car is its best fuel consumption, right now this is best in petrol average. This kind of vehicles always get appreciation that are best in fuel efficiency due to it rates. Meanwhile specs wise these are also advance ones.
This car gives a sport look, while its interior is also just awesome. The combination of soft material with some stylish look made its prefect for family. While a handsome space is also available inside it, after this sitting is going more comfortable in such type of car. Because before these kind of car lack due to short space interior.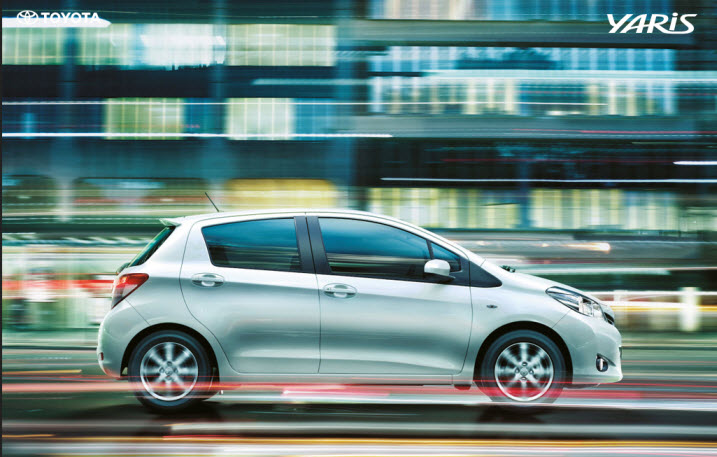 This car is available in 3 model that are
3-Door
Manual Transmission
Auto Transmission
and 5-Door L
further these models are differentiate with respect to specs. This thing also provides a lot of options for buyers, because now three door cars are also in this country. People like to ride them that's why they are equally popular like five doors.
Note: Rumors are in air that during next year Toyota will start assembling of Yaris in Pakistan. But still official statement will not come.
 "Features Chart"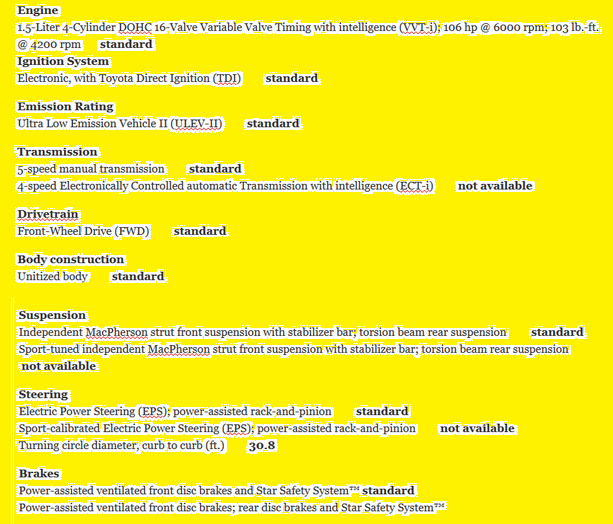 Toyota Yaris 2018 Price In Pakistan:
3-Door L = 1400,000
3-Door LE =  1500,000
4 or one can say 5-door L = Range in between 18 Lac to 21 Lac
Now this is the third generation of this car which is comprehensively updated and if we talk about the competitors of this car then this is best one right now. These cars are engineered and manufactured carefully. In order to cut down the cost of cars, manufacturers would trim down the longevity but don't do any compromise on their reliability. Furthermore, these cars are gaining higher rate and attention in terms of quality as they design by two super class manufacturers.