PTCL Offers Double Balance For Its Vfone Customers, In this offer Pakistan Telecommunication Company Limited giving absolutely free balance which is equal to the recharge or loaded amount. All those customers who has nor recharge their Vfone account from 1st January, 2012 can avail this wonderful offer of Double Balance and the validity of this free balance is 30 days.
Vfone is the country largest wireless coverage which is available in both Prepaid and postpaid options. Users of Vfone has also liberty that they can call from Vfone to Vfone and Vfone to PSTN absolutely free on just nominal daily charges. Supported by high-speed internet with CDMA 1x technology, Vfone also offers SMS facility to and from all networks at a nominal rate of 30 paisas per SMS only.
PTCL Now Offers Double Balance For Its Vfone Customers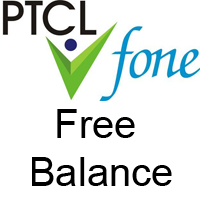 PTCL senior Executive Vice President Commercial Naveed Saeed said that PTCL is always provide you the most affordable and special packages to its all customers in the Pakistani market so their all needs are fulfilled and they stay loyal with our services. More added by Naveed Saeed tat now with our this Double Balance Offer we made 24/7 means 24 hours in all 7 days of a weak connectivity possible at the lowest price/ Rate for all our Vfone customers. And PTCL executive Vice President Wireless Omar Khalid said that we are upgrading the PTCl's services while keeping in mind all the needs and wants of our customers because customers is our first preference and PTCL Vfone offers unmatched voice quality and SMS service with access to high-speed Internet and mobility.
So what are you guys waiting for If you are in the person who has not recharge its Vfone account since 1 Jan then get benefit of PTCL Offers Double Balance For Its Vfone Customers.