The increase in the price of cosmetic products will definitely affect the Rose Beauty Parlour price list 2023 after which their bridal and party makeup charges will rise a bit in every branch including Tariq road, Nazimabad, or in Zamzama. This is an evergreen place for providing makeup and beauty services. They have a professional attitude to caring for your every beauty need. This parlor has a lovely salon with the latest equipment and designed special tools for beautiful people. This salon is also provided the best consultation which takes the best advice and people can be discussed problems related to their beauty.
Rose Beauty Parlour Price List 2023
The underneath chart of Rose Beauty Parlour price list 2023 is clearing the charges of every service that is being conveyed to their clients. They are very careful in their work and always tried to serve maximum for clients.
Services:
Being one of the best and top quality beauty parlors they offered a wide range of services including facials, hair cutting& styling, nail cutting, skin treatment, hair coloring, and straightening. This Parlour also provides the facilities of rebounding, hair removal with wax, threading, and the complete range of streaking.
They are even dealing with every of Mehndi and make up, and excellent professional bridal photography. This beauty parlor has enhanced your glamour with our specialized and dashing eye makeup.
Rose Beauty Parlour Bridal Makeup Charges 2023:
Of course, the Rose Beauty Parlour Bridal makeup charges 2023 are fair enough, which is also in the purchasing power of middle class women or families too.
Rose Beauty Parlour Bridal Makeup Services

Service
Charges
Bridal Special Makeover
22,000 Rupees
Walima Special Makeover
19,000(Regular) and 22,000(Special)
Nikah Makeup
15,000
Engagement Glamour
13,000
Engagement
11,000
Maayo+ Mehndi Makeup
10,000
"An handsome 20% discount for those who has their Gold Card. So, try to get it quickly."
They also have few premium bridal makeup packages whose amounts are:
Special Bridal Makeup By Ramsha or Satwat Ehsan: 35,000 Rupees
Special Makeup for Bridal By Tasneem Nafees: Same, 35,000 Rupees
Their entire staff is professional with good reputations. That's the reason that now Rose beauty Parlor has offered special beautician courses in the files of every major beauty tips.
Rose Beauty Parlour Party Makeup Price List 2023:
A wide range of Rose Beauty Parlour Party Makeup price list 2023 is really attractive. These are also not too expensive of a high range.
Rose Beauty Parlour Party Makeup

Service
Charges
Party Model Makeover
8000
Model Makeover
7000
Another Speical Makeup for Part is in
6000
Rose Beauty Parlour Mehndi Price List 2023:
Yes, the Rose Beauty Parlour price list 2023 for the services of Mehndi is also depending on a different variation that is clear from the charges chart.
Rose Beauty Parlour Mehndi Services

Service
Charges (In Rupees)

Heena Per Side
500
Heena Feets
1500 to 2000
Stones & Glitter Filing
2000 to 3000
Engagement
5000 to 7000
Bridal Mehndi
6000 to 15000
Rose Beauty Parlour Hair Cutting Charges
Females can change hairstyles at Rose Beauty Parlour as well they have issued the latest charges for hair cutting online for user facilitation who are finding.
Rose Beauty Parlour Hair Cutting Charges

Service
Charges
Shampoo+ Conditioning+ Dryer
1500 to 2500
Keratin Wash
1500 to 2500
Baby Cut
1500 to 2000
Split Ends
2000 to 3000
Cutting
2500 to 3000
Rose Beauty Parlour Hairstyle Charges
Sometimes females feel awkward when they use one hairstyle for a long time. They always suggest different hairstyles for girls, women, and old female. In addition, the new hairstyle charges of Rose Beauty Parlour are just decent.
Rose Beauty Parlour Hair Style Services

Service
Charges
Blowdry
2000 to 3000
Hair Styles
2000 to 3500
Ironing
2500 to 3000
Tongs
2500 to 3000
Rose Beauty Parlour Hair Treatment Services
If your hair affects badly by hair fall then must do treatment from Rose Beauty Parlour. That female who is interested in hair treatment now can see charges.
Rose Beauty Parlour Hair Treatment Services

Service
Charges
Hydra Therapy
2000
Oil Massage with Mask
2800
Protein Treatment
3500
Hair Glossing
3500
Pro Karatin Treatment
4500
Bond Treatment
6000
Hair Botox
8000
Rose Beauty Parlour Hair Extensions Services
On different occasions or functions, she prefers hair extensions, especially for those who have short hair. Many beauty parlous hair extensions are at a high rate but the right Rose Beauty Parlour only that are giving quality hair extensions at a cheap price.
Rose Beauty Parlour Hair Extensions Services

Service
Charges
Colour Extensions
2000 to 3000
Stones Extension
2000 to 3000
From Extensions
8000 to 25000
Rose Beauty Parlour Skin Treatment:
The last chart is about the Rose Beauty Parlour Skin Treatment and through them, one will protect or treat damaged skin too.
Rose Beauty Parlour Skin Treatment Services
Instant Cleansing
1800
Anti Acne Cleansing
2000
Face Polish + Facial
2500
Sensitive Facial
3000
Whitening Facial
3500
Acne Whitening Facial
3500
Rose Beauty Parlour Bleach Services
Herbal Bleach
800
Sandal Bleach
1000
Feet Bleach
1000
Whitening Bleach
1000
Arms Bleach
1000
Detox Whitening
1500
Body Bleach
5000
Rose Beauty Parlour Threading + Wax Services
Eye Brows
150 to 200
Upper + Lower Lips
100  to 150
Chin
300 to 400
Cheeks
400 to 500
Forehead
300 to 400
Nose Wax
300
Side Wax
500
Jaw Line Wax
500
Face Wax
1500
Neck Wax
1000
Note: 20% Discount For Gold Card Members
Hopefully, this entire Rose Beauty Parlour price list 2023 will assist with everything about the makeup charges. And, also you will like this content and all the info.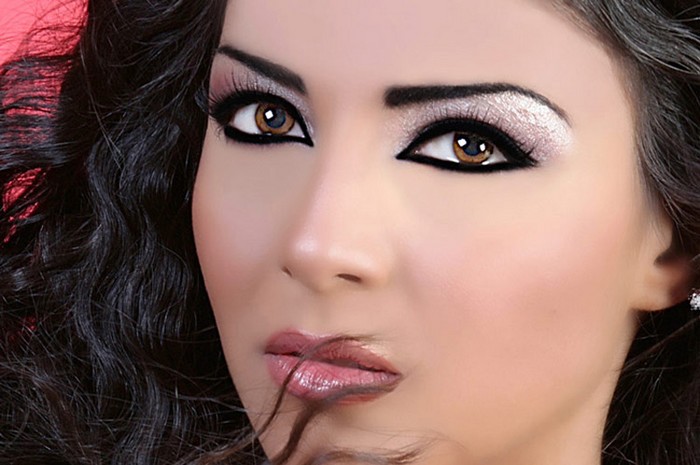 Location:
This beauty parlor has its chain spread all over the cities of Karachi including their contact number
Nazimabad:
North Nazimabad
Gulshan-e-Iqbal
Zamzama
Tariq Road
Note: The Rose Beauty Parlour phone number and addresses are also in the below chart. Just their branch of Gulshan-e-Iqbal is now shifting to a new place A-573 and their numbers are also changed that are 34809011, 34809013. Further, try to book your appointment before u plan for a visit.
This beauty salon is also being thought announced a beauty salon in other cities of Pakistan and other countries.
Like this option, Wajid Khan Salon is also a place where u can get services of some good makeup.
These all prices are in Pakistan rupees, these prices are fixed some variations had done on the bases of some offers. Because Rose Beauty Parlour Karachi sometime gives some cheap prices for their regular customers when they wear multiple types of makeup, as well as a few offers, have also come. Otherwise, the Rose Beauty Parlour price list 2023 is fixed, and with the addition of multiple works prices of every makeup will add.