All the women who love to bake the cake for their children they must read this article because in this article we are mentioning the detail method of how to bake the cake without oven. This cake will never allow the women to make use of oven and hence in just 30 minutes the cake will be all set to bring smiles on the faces of children.
How To Bake A Cake Without Oven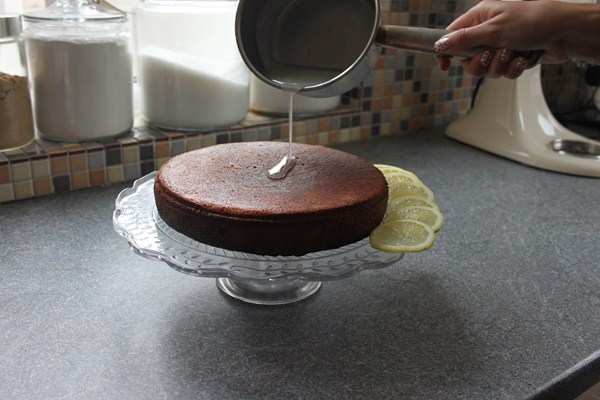 INGREDIENTS OF CAKE BAKING:
Some of the main ingredients used for cake baking are as follows:
Stove
Large Pot
Roasting rack
Cake Pan
3/4 cup of flour
1/3 Cup Cocoa Powder
1/2 Baking Soda
1 egg
1/2 Sugar
1 Small Spoon of vanilla
1/3 Cup of vegetable oil
1/3 Cup Water
METHOD FOR BAKING CAKE:
Fill one large pot with water and heat it over the aluminum foil. Don't forget to cover the pot with lid.
Now make the mixture of flour, cocoa, baking soda and salt in a separate bowl.
After mixing the whole mixture add sugar and egg in it and thoroughly mix the entire mixture.
After it add vanilla and oil in it and as it gets thick add some water in it for making it little turned into liquid form.
Further after this step, add the entire mixture in the pot and cook it for almost 25 minutes.
You can even set the time limit according to your choice and cook it as much you want. When the time gets over, just put off the lid and examines the cake thickness with the knife or pointed weapon.
At last cut the slice of the cake and taste it. If you think that still some sugar has to be added then you can make the use of more sugar and cook the cake for more minuets.
Well you can also place some jellies for decoration of the cake and even some brownies as well.
Well at eth end we would say that this was all for the baking of cake without making the use of over. We are sure that all those mummies whose children have fallen in love with their cakes they will now bake the cake everyday for bringing smiles on their children faces. Just follow all these steps much carefully and attentively and always keep yourself alert with the ingredients. ENJOY THE YUMMY CAKE…..