The local people here are fond of eating delicious recipes; does not matter it is function, or birth day parties or any other get together. On all these types of occasions Chicken Pakora recipe considers is an essential part of any dastarkhwan, especially on rainy day its demand is going higher. This mouth watering dish is famous not only among Pakistan peoples but also across the border too. Top Pakistani cook named Chef Gulzar Zakir and Zubaida Apa worked on it, and they gives it detail in Urdu to. There are many variations for making them but this type is very crispy and yummy. Every one like this dish without age difference and usually serve with tomato ketchup and  dahi raita.
One can make it with different ingredients that are easy to find such as
Ingredients:
Boneless Chicken: 1/2 KG
Gram Flour: 1 Cup
Red Chilli: 1 TSP
Salt to Taste
Pomegranate Seeds: 2 TSP
Coriander (Crushed) 1 TSP
Ginger Garlic Paste: 1 TSP
Green Chili Chopped: 2
Onion Finely Chopped: 3
Turmeric: 1/4 tsp
Oil for Frying
Method:
The method of this recipe is so simple and easy. First of all get a bowl and put it into gram flour and above all ingredients without chicken. Make a medium texture batter and leave it for five minutes. After this, adds in this batter boneless chicken pieces just for two minutes. On the other hand heat oil and fry it till brown. Now your dish is ready for serving and display in a beautiful dish with mint chutney.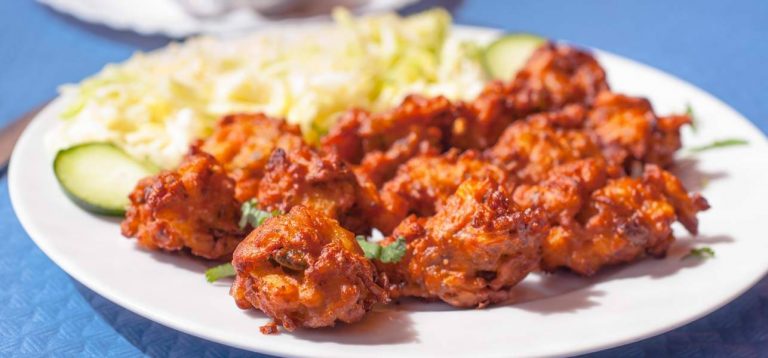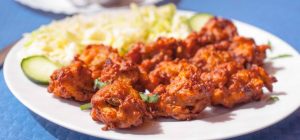 Presentation is another thing which is necessary if one can want that other people appreciates his recipe. There are simple things which use for decoration such as tomato, mint leaves, onion slices, cucumber slices along with salad leaves. First of all put salad leaves around the dish and put tomato flower in the center. After this put onion and cucumber slices on the salad leaves than display Pakora recipe on it. You can serve this dish for five persons easily and get appreciation. During the rainy season everyone have a desire to eat crunchy snakes and enjoy with their friends. So this dish is a best choice to fulfill the craving of eating fried things during the wet weather. One never forget this best cooked one for long time. Just take all these things at home and enjoy its taste.