Mehndi is considered to be one of the most prominent ingredients in any religious festival and wedding happenings. Mehndi reflects the symbol of love, festivity and joy. In Pakistan Mehndi plays a very important role in the wedding season even many of the wedding also comprises special event and arrangements for the Mehndi occurrence. Most of the women wants to apply complicated Mehndi designs on their hands because for them it looks even more eye catching and notable whereas some of the women and girls wish to decorate their hands with simple Mehndi design as they believed that as much the women looks simple then she even looks more graceful and elegant.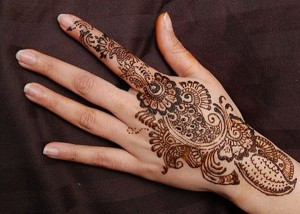 In today's fashion style statement the fashion of simple Mehndi design is getting increasingly known and recognized among the women. As the women are also well aware from the fact that during the events they have to engage themselves into loads of work therefore it is vital to keep the Mehndi designs simple and plain so that their hands may not get spoiled and so as Mehndi design. As Eid events are about to arrive so all the women must be conscious for their hands decoration from Mehndi and they would certainly be involved in finding the simple Mehndi patterns. Such designs are usually recommended as they are easy and can even be applied effortlessly by anyone.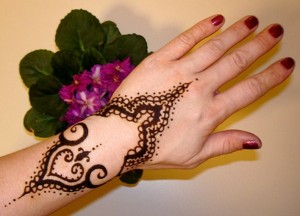 As we know that Wedding Seasons will soon be starting after the Eid so brides can also consider such Mehndi designs because the main purpose for such design is that they will definitely saves your time and brides can utilize that time period in making other arrangements. Furthermore, it is very simple to remove such designs from the hands and feet as compare to the complicated Mehndi designs. Brides and girls can easily apply them on their hands and feet and even on fingers and can additionally make their hands and feet stunning by wearing different jewellery pieces. Most of the brides also want to make themselves more attractive and gain the people attention by applying the Mehndi on their feet. As the feet section of Mehndi can only looks striking for the brides as the appearance of Mehndi on feet during Eid or any other religious festival would go show-off.
On the whole after brief discussion we are completely sure that all the brides and girls would surely desire to apply simple Mehndi designs on their hands, feet and fingers and would make their this Eid simple and elegant.