Quaid-e-Azam was born to a Karachi based wealthy Gujarati merchant Jinnahbhai Poonja and Mithibai in 1876 and named Mahomedali Jinnabhai. He completes his matriculation from Bombay University and went to London on apprenticeship offered by Sir Frederick Leigh Croft(a business associate of Jinnahbhai Poonja), in 1892. During his stay at London, he decided to pursue Law and called to Bar of England at the young age of 19. Moreover, he got inspired by British culture, which shapes his political views and personal preferences. He began to wear English suits and looking up to Dadabhai Naroji(1st Indian to elect at British House of Commons) and Sir Pherozeshah, as political idles.
What is the Cast of Quaid e Azam?
From history, yet, we have failed to get an authentic answer that What is the Cast of Quaid e Azam? Hopefully, soon will sort out this query.
Quaid e Azam Family Names:
He was the second child among seven. He had three sisters and three brothers named Ahmed, Shireen Bai, Rehmat, Fatima, Bunde Ali, and Maryam Bai.
Quaid e Azam Religion:
His family belongs to Gujarati Ismaili sect but there are rumors of Quaid following Tweler Shi'a or Sunni sect, later in life.
Quaid e Azam Wife:
He married twice, the first time in 1892 with Emmi bai and a second time in 1918 with Rattanbai Petit. His only child was a daughter Dina Wadia, who died in 2017.
Career:
On return from England, Jinnah starts practice in Bombay and made a name for himself in the early 1900s with Caucas case and Tilak's sedition case which establishes the shrewdness of Jinnah as a pleader in court.
Jinnah became active in politics in 1904 as an advocate of Hindu-Muslim unity and attain a good voice in Indian National Congress. He famously criticized Muslim League's demand of Separate Electorates. Later he ensouled the Muslim League, which had become dis-functional in 1911, after the annulment of Partition of Bengal.
The year 1916 brings new hope to Muslims with a conclusion of Lucknow Pact under Jinnah's presidency of the Muslim League, which decides the minority quota in provinces. In 1929, Jinnah came up with his famous 14 points in response to Nehru report, to propose a discrete manifesto for Muslim share in governing India.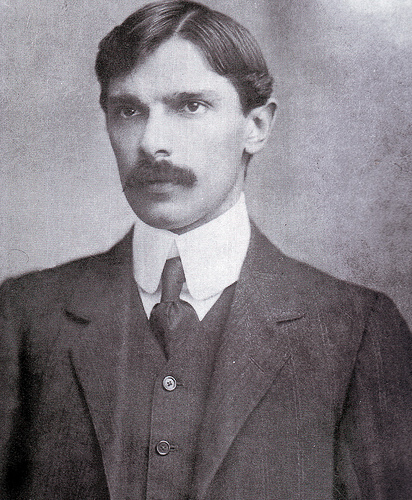 During 1930s Jinnah entered the second phase of his political life, upon his return from England. He starts to speak of Islamic Symbols and marginalization of Muslims, quite often. He seems to have great influence of Iqbal on his personality, during that phase because his speeches often echoed the name of Iqbal. That influence became evident in the 1940 Resolution, which later came to reality in 1947, in the shape of Pakistan. Oh, it's just unbelievable struggle.