As summer arrive interest of women increase in Summer Shoes designs 2013. So due to this demand of Summer Shoes designs for Women 2013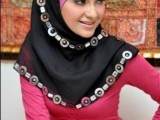 goes to its peak during these days. Most important thing is that casual use shoes are almost same in every season but office wear as well as party wear becomes totally changed. In this hot season every person tries to get comfort especially women are sensitive. So they are not able to bear any hard weather. In summer colors also have great importance because dark colors are heat absorbers. So women prefer to light colors with stylish looking. Summer designs of various brands arrive in market. Among these FENDI, Prada, Camper, Diesel are international brands that are appreciated in Pakistani women. Stylo is also a local brand that is one favorite choice especially in summer. This is best place from where you can find collection of various brands so must visit this page.
Now moving towards the local latest designs of Women shoes then now various brands are working on them. They had done a lot of work on slippers, flip-flops because according to nature of weather these are perfect one. Among these brands Stylo is on top because they had a vast variety of sandals, slippers, flip-flops, strappy footwear. So first choice of every woman is Stylo but they target party wears or shoes that are used in office. So in order for casual wears women's prefer to slippers that available on Bata or Service. Middle class and lower middle class customers go towards local brands while upper class customers attract towards international brands. If one sees the type of shoes in these brands then they are most comfortable but not attractive in designs. Among these ALLEGRA and ARIADNA are two famous styles. Overall 2013 is very rich in designs for Summer Shoes for women.