Latest Men Sherwani Designs are very imporant if you want to wear Sherwani on any occasion like your own wedding or some friends wedding. Sherwani is a clothing of kings in the Asia and now it is oftenly use in many other occasion but at start Sherwani wear on only some very special occasion. People of the Asia mostly of Pakistan And India prefer sherwani for clothing on their own wedding so if you deciding to wear sherwanni on your marriage day then those sherwani design will clear your mind about anu ambiquity related to Sherwani.
Firstly we will tell you about the Sherwani that what Sherwani really is and backgroud. Sherwani is a long coat like garmets and very similar to Achkan and also known as the national dress of pakistan. The difference between Achkan And sherwai is that sherwani is often mae up of some heavie fabrics for suiting and there are lining present in sherwani. Serwani worn over Kurta and Churidar paama or Shalwar also.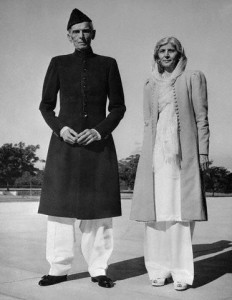 As you can see in the above picture that he founder of Pakistan Quid-e-Azam is standing with his sister Fatima Jinnah and he is wearing a Sherwani. When quid become an important person for Pakistan he oftenly wear sherwani to make national dress.
Latest Men Sherwani Designs
Now here we will give you all the men sherwani design for all men, so that they can make their mind about which kind of sherwani design they are going to choose for themselves.
look at these beautiful and attractive Sherwani designs you will definitely like these designs so before your wedding 1st have a look on all these design and then choose your Sherwani according to your taste and by seeing your personality according to sherwani. Sherwani is an important part and must be made with very very careful because this day of your life does not came back so enjoy don't act like money saving. Latest Men Sherwani Designs will help you in making you mind clear about the sherwani designs.