Yes, we all want to have viber on PC now. If you do not know the method then in this post, we will let you know that how to use activate Viber on PC in Urdu to make free calls. Just follow the below simple steps and then do the free texting, you can do the free calls, what else you want from viber. Read the below details and right now activate and use this it on your computer systems too:
Your System Have To Meet The Requirements:
You have to make assure that your computer fills up the system and all the hardware requirements if you want to use viber on your PC.
 Download The Viber File:
 You have to run the installation file. You just have to get the viber file from the internet and then make it run on your PC.
Read The License Agreement:
You have to make sure that you do read and understand the complete License Agreement. When you have read the agreement then the system will ask from you that whether you want continue the setup process, then you have to make a click on the button named by Accept and Install on the Welcome screen. In this way, Viber will be started to download on your system.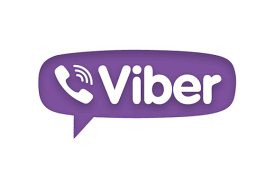 Enter Your Mobile Telephone:
Just from the drop down menu, you also have to enter your mobile telephone number and then press the button Continue. All the Viber users have to keep this thing into their mind that they cannot use Viber on their PCs if their mobile phones will not have a Viber. So that have to get Viber on their mobile phones first!
Receiving Activation Code From Viber
Then you receive an activation code from Viber, then you will be entering the code in the Activation screen. This is all, the minute you will be entering the code in your PC, Viber will be downloaded in your system and then you can enjoy all that free texting and that free calling. This is so much exciting.
So, it is all the simplest of all the methods that can let you know that how you can download Viber on your PC. Now, if you have activated this Viber on your smart phone then you are also all good to go have it on your PC too. If your mobile battery is dead then you should be having some alternative too! Work on tips in Urdu for the purpose that how to use viber on pc is in progress soon these also available at this so till this stay tone this page.