There are many people who are interested to know Jazz SMS check code for remaining SMS. Sometimes it often that when a person avail the monthly SMS package then he or she availed all the offered SMS bundle in just half one month but they are not aware from this mistake. As a result their balance start getting deducted and when they come to know about it, it gets too late. But in this article we are saving the people through all such troubles! Yes you are absolutely right. If you are a Mobilink customer and you have availed the SMS package then you must read out this article because in this article we will be highlighting the method to check the remaining SMS height.
Jazz SMS Check Code For Remaining SMS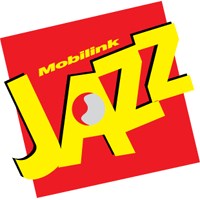 Mobilink has offered their customers with mind-blowing thrilling SMS packages and these packages have become the main source of their popularity. In all such packages we would like to highlight about the Mobilink daily SMS bundle that offer the customers to take fun from 1200 SMS to all the networks.
If the Mobilink customers are interested to get activated with this daily SMS bundle then they can dial *101*1*01# from your jazz number.
For getting deactivated with the offer just dial *101*4*01#.
If the customers are keen to know about their SMS inquiry and balance check then they can dial *101*2#.
Well this method has been quite and straight forward as the user's just need to press few buttons and in few seconds they will get all the details about their SMS package bundle. Mobilink has been known out to be one of the most famous and well known cellular networks in Pakistan. This network was the very initial network that arrived inside the market. The best successful thing about Mobilink has been their lowest calling rates, internet packages and SMS offers that has all the time grabbed the attention of other cellular network users as well. At the end we would say one conclusion that all the Mobilink customers out there if you feel any trouble in knowing your SMS details just get connected with the above mentioned guidelines and get activated with it right now. But don't forget to use this offer as well because it will allow you to get connected with the entire network with the fun of 1200 SMS in just Rs. 5.