Samsung Galaxy Grand I9082 has launched in Pakistan. Samsung has one more time planned to make their fans even extra crazier and mad for the Galaxy models. Samsung is known as one of the most famous and well known mobile company. It has not just gained big reputation on international standards but even appeared with much success heights in Pakistan as well. One of their greatest achievements has been Samsung Galaxy Note I and Note II and other respective models of Samsung Galaxy that has been filled with many exciting and thrilling features.
This time Samsung has inward in the mobile world with the explosion of Samsung Galaxy I9082. This model has even entered with big bang in Pakistan as well. This mobile has been switched with all such facilities and specifications that are always needed in any mobile. In this article we will be putting light at some of the main features of Samsung Galaxy I9082.
Samsung Galaxy Grand I9082 Price Features Specifications Details In Pakistan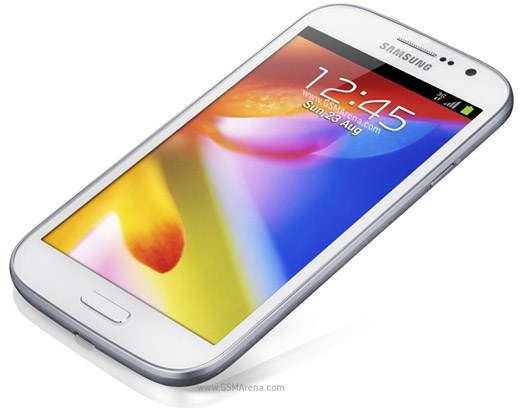 FEATURES OF SAMSUNG GALAXY I9082:
Samsung Galaxy I9082 is a dual SIM phone that allows the customers to take fun from two SIM usages at one time.
It offers with the touch screen mode that is covering the 5.0 inches of screen with 480/800 pixels capacity.
Memory of the mobile phone is also incredible that is offering 1 GB RAM and 8 GB internal storage along with 64 GB of memory card as well.
The front camera of the mobile has been serving 2 mega pixels with 3264/2448 resolution. It even grants with the smile detection too.
Other connectivity features includes GSM, GPRS, EDGE 3G, Bluetooth and Wi-Fi.
Stand up batter time of Samsung Galaxy I9082 is 440 hours whereas the talk time limit is 10 hours.
PRICE OF SAMSUNG GALAXY IN PAKISTAN:
Price of Samsung Galaxy I9082 in Pakistan is Rs. 38,999 that is quire huge pricey for many people.
Although, Samsung Galaxy I9082 has not yet arrived in the market. If we look back in the past then Samsung Galaxy S3 was all arrived just two weeks after the official announcements and same situations are to be predicted for this mobile as well. Well all those people who are desperate to hold this mobile and rule them over their fingers they must get ready because it will soon be blasting in the Pakistan market.