Do you want to find List of Laptops with 8 Cell Battery Life Dell, HP, and Lenovo? These laptops are available in different models in every laptop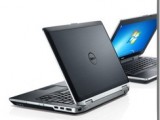 manufacturing company. Prices of these laptops are quite greater than 6 cell battery laptops. Those whose usage of laptop is quite high they prefer to these laptops because they have greater backup so in case of unavailability of charging they get more usage time. Majority of laptops are available in market with 6 cell battery because majority of companies set their standard with 6 cell batteries. So this place also removes the difficulty of searching these 8 battery laptops.
List of Laptops with 8 Cell Battery Life Dell, HP, Lenovo:
HP 510
HP 530
Lenovo ThinkPad X230
Lenovo ThinkPad T430
Lenovo ThinkPad X1 Carbon
Dell Latitude E6430
Dell XPS 14
Dell Inspiron 14z (1470)
Inspiron M101z
Inspiron 1110 (Inspiron 11z)
Inspiron 1300
Inspiron 5421T (14r)
Inspiron 1525 (Inspiron 15)
Inspiron 1545 (Inspiron 15)
Inspiron 5523 (Inspiron 15z)
Inspiron 1750 (Inspiron 17)
These thrice companies are top Laptop manufacturing companies that work from a long period of time. They make a name in this field due to their quality, thrice of these are believe on quality instead of quantity. Although Lenovo is new name but they also knew among top brands especially their timing are just marvelous. Another important thing is that an option of extend batteries is also available in various model of laptops. But this changing is not beneficial and it also cause problem in these laptops. While various also not allow for this changing. So those laptops users prefer to search all those laptops that have original 8 cell battery. These laptops are quite cheap but now due to demand of this big battery mostly laptop companies give option of enhancing battery or give genuine 8 cell battery in Laptops. It will accept that above given list of Laptops with 8 Cell Battery Life Dell, HP, Lenovo is helpful to remove this searching problem.