There are many political parties in Pakistan that arrives after five years and work for the benefits of Pakistan. Every single party that has been currently existing in Pakistan political universe has been established quite several years back but unfortunately there are just few parties that have gained success in ruling over the Pakistan. In this article we will throw light over some of the known and prominent political parties of Pakistan.
Political Parties In Pakistan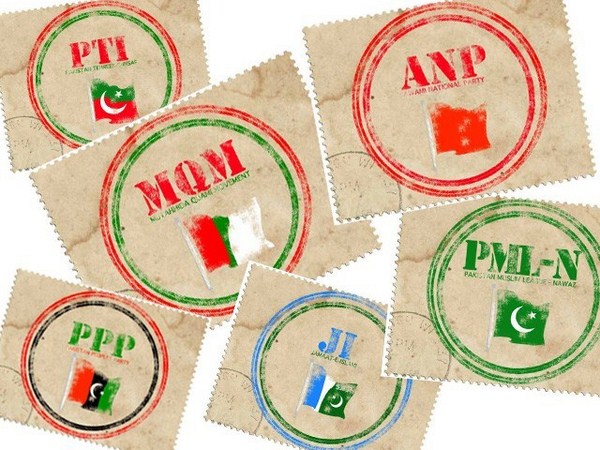 Pakistan People Party has been famously known as PPP. This party was established by Zulfiqar Ali Bhutto on 30th November 1967. This party has been marked to be one of the biggest parties in Pakistan. Zulfiqar Ali Bhutto handed over this party to his daughter Benazir Bhutto after his death. Benazir was even honored for being the Prime minister of Pakistan but after his death this party is run by Asif Ali Zardari as the vice chairman and President of Pakistan. This party has been holding huge percentage of votes in almost every single province of Pakistan.
PAKISTAN MUSLIM LEAGUE NAWAZ:
Muslim League Nawaz is another most famous political party that is run under the leadership of two brothers named as Nawaz Sharif and Shahbaz Sharif. This party won the elections of 1990 and Nawaz Sharif has ruled over Pakistan twice times but soon the emergence of Pervaz Musharraf turn the board of their government and they get all finished. Now after such long time they are yet again back with the rule over the Punjab Province that is controlled by Shahbaz Sharif as the Chief Minister of Punjab.
PAKISTAN MUSLIM LEAGUE QUAID:
This is the third biggest party in Pakistan political world. This party is also controlled by two brothers named as Pervaiz Elahi and Chaudhary Shujaat. This party has taken control over 53 seats in National Assembly and over 21 seats in Senate. This party has even won the elections of 2002 when the Government of Pervaiz Musharraf was ruling over Pakistan but now in the recent elections this party has just faced lost. But now this party has one more time arise for the future elections as the Pervaiz Elahi has been the vice-Prime minister of Pakistan.
MUTTAHIDA QAUMI MOVEMENT:
This party was established in 1978 under the leadership of Altaf Hussain. This party has been set up at Zero Point in Karachi. Although this party has never cover up any success in the elections but still it has gain much reputations and make out special place within the political universe. This party has even set up the Youth Parliament that works for the benefits of the young forthcoming generations.
PAKISTAN TAHREEQ E INSAF:
On the last we have the party created by Imran Khan, former cricketer. This party was established in 1996 on 25th April. This party has been working for the Pakistan prosperity but unfortunately they have never witness the face the success and victory in elections. From the last few months the popularity scale of PTI has been touching the sky limits and for that reason many notable leaders of other parties are also getting connected with PTI.