If we talk about popular and famous dramas on ARY Digital then we should mention the name of Daagh. This drama serial is considered to be most popular drama. Pakistani women anxiously waiting for this drama serial. Daagh is airing weekly on Friday at 08:00 pm. Basically, the story of this drama serial is completely based on life of Pakistani house wife who has four daughters and how she lives in the society. Here we will discuss the story and cast of Daagh drama.
Daagh Drama Story:
The story of Daagh drama serial completely revolves around the life of a house wife who has four daughters. The role of house wife has been performed by Umaima ( Mehar Bano ). Firstly, we would like to discuss that Umaima belongs to a middle class family and she lives with her two sisters, mother and father. Her father is very conservative personality of a person. After few episodes, Umaima married with a Murad ( Fahad Mustafa ). If we talk Murad family then he belongs to the middle class family and he lives with his mother and two sisters. Another thing we would like to mention that his cousin Deeba ( Sana Askari ) takes interest in him and wants to marry with him. But he married with Umaima. With the passage of time, Umaima give a birth of four daughters but her mother-in-law wants a baby boy. After the birth of fourth daughter, his mother-in-law force Murrad to marry with Deeba. Now we don't want to discuss the whole story because in this way suspense will not remain. The main objective of this drama serial is that in Pakistani society, a daughter has no value and every family wants a son. In this drama serial, a typical mentality of a family shows that how they behave with girls and how they desperate wanted a boy.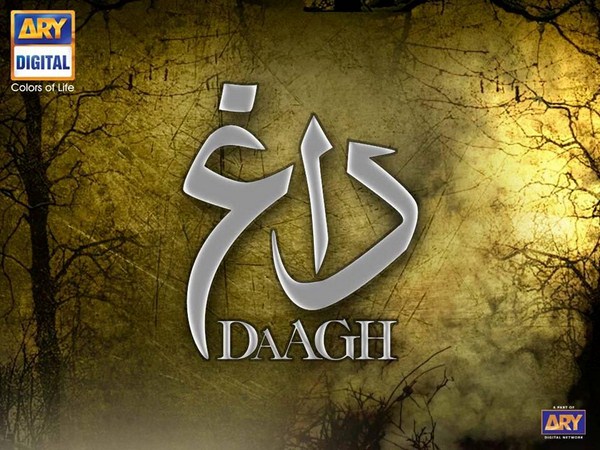 Daagh Drama Cast:
Now we would like to discuss the cast and crew of Daagh drama serial:
Fahad Mustafa as Murad.
Sana Askari as Deeba.
Mehar Bano as Umaima.
Uroosa Qureshi as Murad Sister.
Yasra Rizvi as Murad Sister.
Firdous Jamal as Umaima Father.
Moreover, the last thing we would like to mention that this drama serial has been written by Sarwat Nazir. The director of this drama serial is Sarmad Khoosat.
Finally, we can say that Daagh drama serial is completely emotional and serious drama. So those Pakistani women who wants to see serious drama they should watch on Friday at 08:00 pm on ARY Digital.