In this cruel world, there are very few persons who sacrificed their life to achieve the goals of their nation. Quaid-e-Azam Muhammad Ali Jinnah is one of the great personalities who changed the life of Muslims of South Asia by making a separate nation for them. For this great work he is known as Baba-e-Qaum means The Father of the Nation. No one knows that this great personality who was born on 25th December 1876 in Karachi to Mr. Poonja Jinnah will change the history by making a separate nation for the South Asian Muslims. He was very competent, loyal, honest, bold and devoted leader in the history of Pakistan. He was a man of great qualities of heart and head. He was the sign of honesty and integrity. Even the enemies of this great man confess that he was nu purchasable. He was a top-quality spokesman who could mesmerize the listeners for hours. No doubt he was a lively thinker and an intelligent man. He had given the idea to the Muslims of South Asia that they are a separate state than the Hindus. They should have a separate nation where they can live according to the teachings of Islam.
Quaid-e-Azam studied bar-at-law and began practice in Karachi and afterwards moved to Bombay. At that time he started taking interest in politics. He started his political career by joining Indian National Congress, but after some time he came to know about the evil minds and evil spirit of Hindus. He left the Indian National Congress and joined Muslim League. He gave a hope to the frustrated Muslims of South Asia by formulating awareness of politics in the Muslims. By his endless efforts he united Muslims of India in one platform.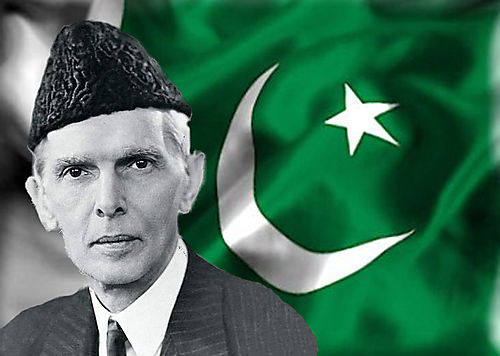 He fought against the British imperialistic and Hindus. In spite of weakness he worked for his nation. He did numerous speeches in which he gave the idea of separate nation for the Muslims of India. His hard struggles came successful by the passing of Pakistan resolution in 1940. This is all because of his firm determination, strong spirits and his power of urging to Hindus and British imperialistic. He was appointed as the first Governor of Pakistan. His difficult and hard life ended on 11th September 1948.
Quaid-e-Azam told that with discipline, faith and selfless devotion to work everything can be achieved easily. Pakistan is facing a number of problems like absence of good governance, corruption, leadership, unemployment, terrorism and constructive-education at present Pakistan need competent, honest and devoted leaders like the Quaid-e-Azam moreover, there is also need to connect our nation with unity, faith and justice. These great leaders died but their death always make them everlasting because they always alive in the heart of many people.