It is the thought of many of the policy-makers and to development professionals that the economic Foreign and even Military survival of our country actually rests in the hands of United States. It is because of aid that they give us! This US aid has many of the implications on our country. Most of the American legislators make a fun of Pakistan because our politicians openly accept this claim that we borrow American dollars. We have never and ever delivered and returned these dollars on time. In below we attempt to cover US Aid to Pakistan during 2018 with these three different aspects. Hope so this will the enough to understand all info related to this topic.
 Does Our economic survival is based on It? Implications of Economic aid:
It is since the inception and birth of this country that the United States has all the time given Pakistan aid and help. It is perceived that we cannot survive and breathe without this aid.
This US economic and too military assistance has its own history! For the military operations and for economic projects, American has always poured billions in a number of dollars in this country.
Aid was given by the US to Pakistan- Military aid:
It is since the time of 1982 that the United States has given $18 Billion in the form of military assistance and $14 Billion in the form of economic assistance. We also got to see a slowdown and movement in both of this assistance right between the times to 1992 and year 2001.
These days, we are seeing a dramatic and huge increase in the military assistance. Because of this step, we are observing a weakened state of our democratic institutions and also civilian institutions working in Pakistan.
Current amount of US Aid to Pakistan in 2018: $860 M( Approximate Figures)

For Military: $265 M(Approximate)
For Foreign: Not Sure
For Economic: Not Sure
Negative Effects:
We are getting these billions of dollars in the form of aid and this thing is distorting and destroying our markets. We are in need of a secession and cut off of aid if we want to restructure Pakistan's economy.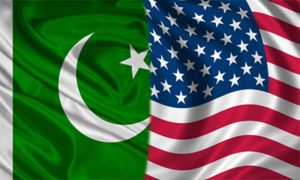 Solution:
It is the time that Pakistan's elite and also middle class, they should raise up so that they can build the faltering and deteriorating economy of their country. We never know when this US aid will dry up so we need to look for some other alternative alliances and options. We have this $Forty-Five) Billion in the amount of CPEC project. We should see this project as a golden opportunity. We have this Two Billion Dollar in an amount of North-South gas pipeline project with Russia.
Despite this other projects like Iran-Pakistan gas pipeline project, along with this project of TAPI and also CASA-1000 also has great significance. Projects like these will for sure not allow us to demand aid from the US. But for this its need that every one gives his contribution because without proper effort it's not possible to get rid of it.