PTCL introduces one stop shop in Jhelum. PTCL stands for Pakistan Telecommunication Authority. This has been one of the largest sectors that are presently working in Pakistan. This sector has been responsible for connecting all the small and big cities and villages with one another through the means of communication. They have been serving the nation in almost every single city and this time they have inward in Jhelum. PTCL has launched the One Stop Shop for providing communication accessibility convenience for the users. Well Jhelum has not been the only city that has been enriched with this facility. PTCL has been expanding their One Stop Shop in all the cities of Pakistan.
PTCL Introduces One Stop Shop In Jhelum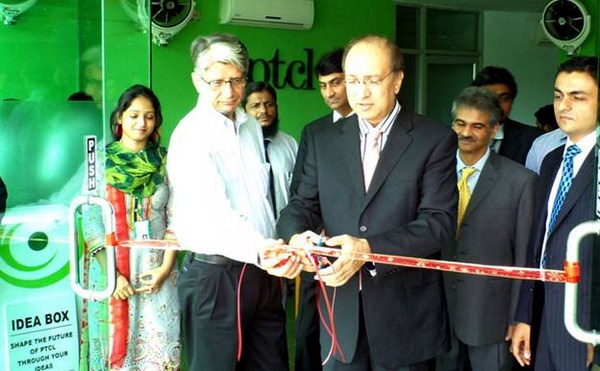 INAUGRATION CEREMONY:
This facility was highlightedin the inauguration ceremony at Jhelum. The event was coordinated with PTCL Executive Vice President (EVP) Business Zone North, Abdul Sattar Naeem; Executive Vice President (EVP) Customer Care, Kamran Malik; General Manager (GM) Consumer Sales,  Jawad Saleem, General Manager (GM) Customer Care HQ's,  Naeem Siddiqui and Regional General Manager Rawalpindi Telecom Region, Zafar Shafiq.
In the launching happening the Vice President of PTCL reveal out the fact that they are just aimed in serving their customers with the top excellent services and offers and that too with the coverage of less rates. In addition, he further said that in future telecommunication authority will arrive with superior services that will surely make this sector as the leading sectors in Pakistan. Currently, there are 191 One Stop Shops that are serving in every single hook and corner of this world.
SERVICES OFFERED BY ONE STOP SHOP:
Some of the main services offered by the One Stop Shop are as follows:
Billing Payments
Billing Adjustments
Making Payments
Billing Installments
In addition there are many other such services as well that will continue to get included with the centers with the passage of time. The members of PTCL make it assured that this One Stop Shop will likely appear as much easiness and convenient for the users and we are sure that every single citizen will make use of it. On the whole of the detailed conversation we would just figure out one fact that it has been a great accomplishment by the PTCL sector that they are enriching their nation with such enhancing service. Now all the people should make use of this service and get benefits from it at huge scale.