Whenever a friend calls you, he constantly hears a beep sound with a gap in it which is also known as bell but that seems to be irritating. But if you have subscribed the Ufone's caller tune offer then your friend will not hear the beep sound rather than he or she have to listen such songs of Your Choice. Actually Caller Tune is also be another Topic of Discussion prior than your Original Discussion so far. Instead he can hear a song, naat, Quranic aayats and much more whatever you already set up on your Mobile Phone.
In the recent past Ufone has released uncountable packages to maximum target Ufone existing as well as New Customers and its customers are forced to make calls due to its very cheap call rates. So now Makes your Call with much more entertainment and by using this  Ufone Caller UTunes you can avail this Opportunity so far.
Ufone Caller Tunes Codes
There are 3 ways of subscribing Utunes.
     Type "sub" in text message and send it to "666".
    Dial "666" from your handset and follow the instructions.
    Utunes can also be subscribed through official Ufone website. The direct link to perform this action is http://utunes.ufone.com:8088/user/loginindex.screen.
For 3rd one Option you have to create an Ufone account.
Cost:
The activation of Utunes is totally free but it has a monthly cost of Rs 20. Apart from this each Utune costs Rs 5+tax.
Other important information:
    Utunes can also be temporarily deactivated but still the monthly subscription charges will be deducted.
    Maximum of 50 songs can be added to your album.
    Assigning and de assigning a tune is free if you do it from internet but if you do it through SMS then it costs according to the current charges.
     The subscription of Utunes does not expire.
    If your phone is powered off then Utunes does not work.
    A specific Utune can also be set for a specific number
    Utunes feature also work when you are outside Pakistan. There will be no extra roaming charges.
    A Utunes subscriber can also gift Utunes to another number. Thereafter the recipient will only be required to accept and set the gifted Utune.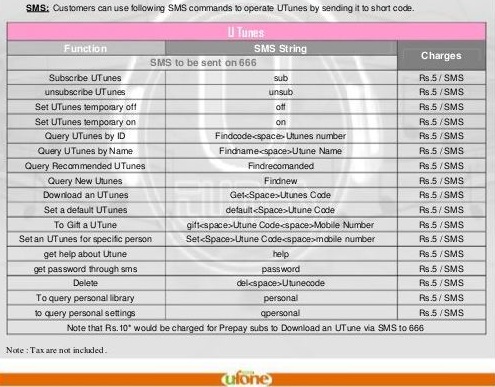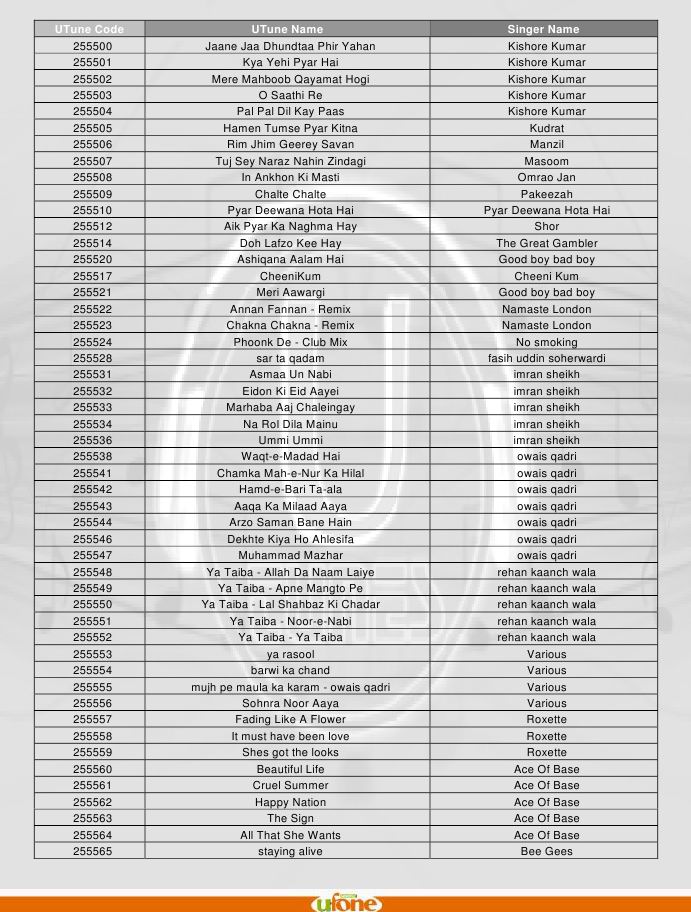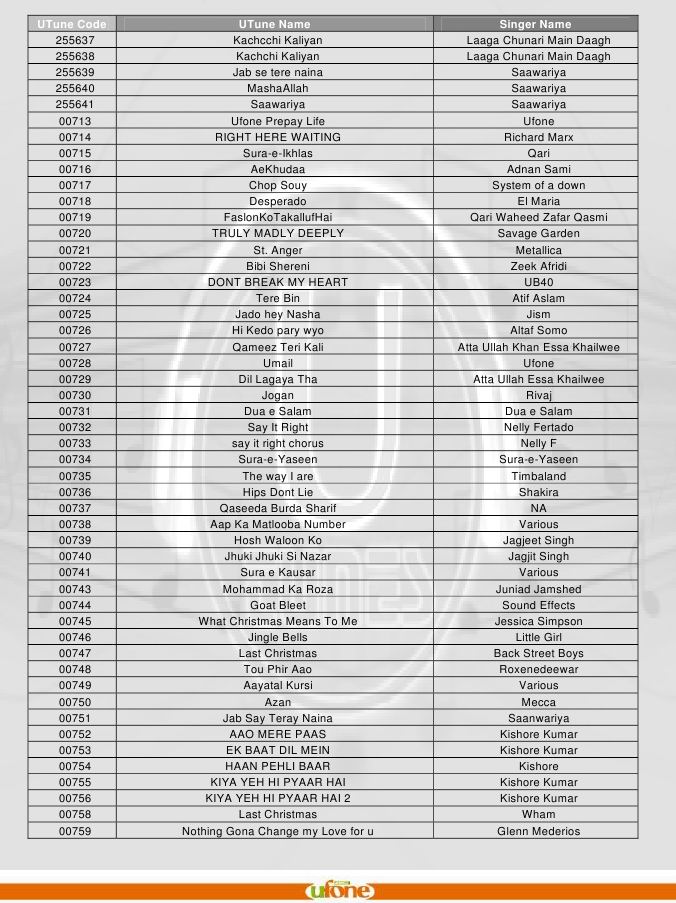 Comment Section is there for you so that you Can share your Personal Experience about Ufone Caller Tunes here through comment section.