In this country, the importance of tax cannot be neglected. This part of world is facing number of issues with limited sources. It is just through this tax that the government is able to finance its activities. Mean while one also observed that the personal income tax revenue is quite low. If representative collects it to an average range then sure they invest this amount on some project. Now Pakistan govt tries different tactics to improve collection ratio, for salaried class Income Tax Slab Rates chart is come for 2017 and 2018. This carries huge importance in Pakistan because with the help of this amount many projects are being completed.This is an educated community who knows it's all benefits, it is the time that all should be contributing so that the national treasury of Pakistan can be increased.
If it will be collected then all of the poorer classes will be given relief and benefits. This will help and let us to smoother up the flow of our money that also effects on economy. So need of hour is that once time we trust on them, may this time things are going in right direction.
Note: Table in below part is of Last year, but its enough for an estimation.
If authorities will be able to collect then they will able to gives proper complete facilities to the citizens. But the need is that they come up with the policies so that equal distribution of money can be ensured. If the faith of the tax payers will be restored then the government of Pakistan will be able to carry out this process in a better way.
For this some suitable reforms should be introduced. That every class gives its contribution in it, we need to encourage each and every citizen of Pakistan to pay it. It is for their own betterment, it is for the betterment of their country as well. One should fulfill his duty in an honest way. The way officials impose income tax slab rates for salaried class its necessary that they target businessmen in 2017 and 2018. Benefit will only produce when outcome will come.
Last year Table: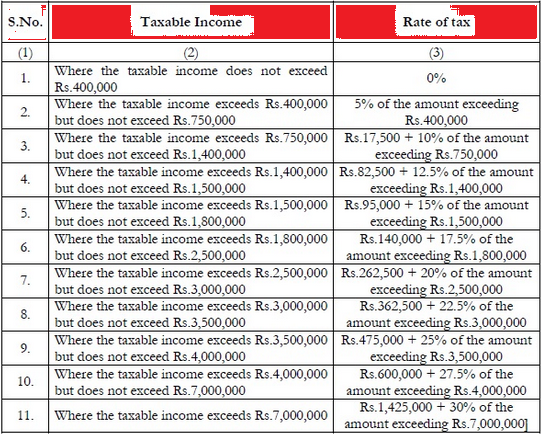 Mean while there is not doubt in this factor that corruption and one man decision make this nation hope less. Now everyone realize that their money is not going in right direction so they finds a alternate through which they can save it. But currently basic need is that every one will trust on government, that they will utilize this money in better way.