Over all this type of attire consist of three major parts i.e. kameez or kurti, salwar and dupatta. This is a very versatile dress that you use in a variety of ways to have a stylish, elegant and descent dress. Now with arrival of summer 2017 in Pakistan latest design of Salwar Kameez for ladies are come in market. Yes this is our cultural and traditional outfit. We, the Pakistani girls can only look elegant and graceful if we will be in this cultural dress. In the old days, quite less and few variations were seen in this dressing. Now times have changed, that why many new styling options are also come in market that must enhance the choose opportunity. This is positivity that will come in local market from recent years.
In new arrival few latest trends and designs are mentioned in below:
"Begin from new trends of

Short Kameez along with Salwar

":
It would be best you pair a short length shirt with it. The knee length shirt is popular among girl as this can be paired with straight trousers or with tights. Well stitched shirt gives you a younger look.
"Matching of Full Length Kameez suitable with Salwar"
This can easily be combined with long length shirts. This perfect combination with full length shirt is worn by women both casually and formally that always looks good on them. This style gives a very descent and elegant look to every age women.
"Fusing of Mid Length Shirts along with Straight Cut Shalwars"
Many of the designers are too coming up with mid length shirts designs. They are designing these shirts in chiffon, silk, cotton, lawn and karandi fabric. The best way to fuse up with straight cut shalwars. These are also one of the finished and refined forms of patiala. Such kind of dressing is heavily opted by the office going girls. If you think that it give you a desi touch in office then be confident you can looks best in this option.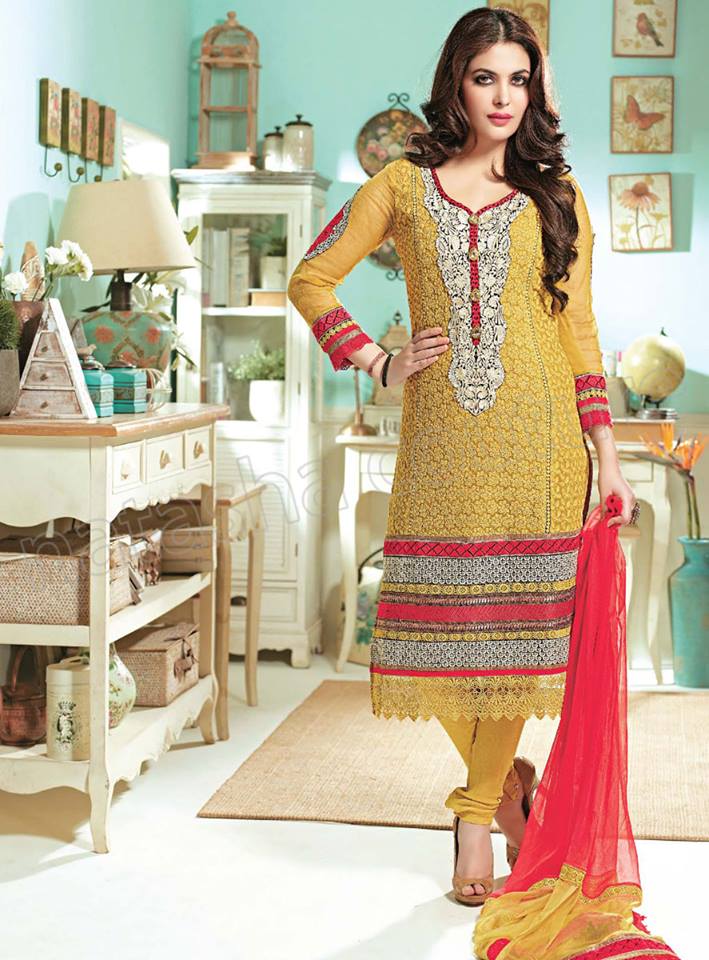 Images Gallery:
"A best fusion of Knee Length Kameez and Cigarette Pants"
Instead of having shalwars, you can have variation in it in the form of cigarette pants. These days, knee length shirts fused with these cigarette pants have become quite common. You can have these traditional looking shirts in printed or embroidered patterns. In summer 2017 for all ladies these are latest designs that they can wear. These provide lot of option in wearing multiple type of outfit during this season. Now according to season this is perfect dressing that majority of women want to do in Pakistan. Through these multiple print option one can wear any of them. These all items are available under platform of number of brands and designers.