Because of high price of the petroleum item, an electric cycle or motorcycle is the need of Pakistan. And in this situation, Jolta electric bike price in Pakistan 2022 has impressed all of us. Because no one except that such low budget option is manufacture in very short time of about a year. And another imp side of this bike is that it's locally made by the engineer, that's the reason of its very economical price.  No doubt, this country has lot of talent but because of unavailability of sources they failed to explore their abilities. Such types of innovation will must boost them up that they do better than this one. Hopefully, this product will also encourage others who have such talent.
Jolta Electric Bike Price in Pakistan 2022:
Eight two thousand five hundred (82,500) Rupees is the Jolta Electric Bike Price in Pakistan 2022 that is right now the introductory one. For sure, a minor fluctuate will come in the rate of this motorcycle soon, as the petrol prices will not come in the control.
| | |
| --- | --- |
| Jolta Electric Bike JE-70D (Basic Variant) Price | Approx. 90,000/ Rupees |
| Jolta Bike JE-70D (SE) Proce | About. 99,900/ Rupees |
| Jolta Advance Electric Bike JE-70L Price | Close to 130,000 Rupees |
| New Jolta 2022 model JE-100L model Price | It's 150,000 Rupees |
The feature that make the Jolta Electric motorcycle Special:
Average: With a fully charged battery, it covered about 40 KM that is really reasonable distance for a bike rider.
Maximum Speed: Secondly one will speed it up till 45 Km per hour that is also enough for the rider of urban areas.
The time required to full the battery is about 6 Hours. So, if one will charge it in the early morning then it's enough for the whole day usage.
Another major about it that it require only 1.5 unit for the purpose of complete charging.
Jolta Electric Bike Kit Price:
Now, Jolta is properly functioning as a company, so in case of issue in the kit or other problem, they will provide the maintenance facilities as well.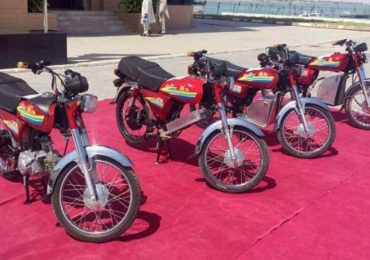 Difference between Jolta Electric Cycle, Scooter or Bicycle:
There is nothing difference of Jolta electric cycle, Scooter or Bicycle or Motorcycle. Right now, only one type of electric bike has assembled by the Jolta. But, its many of the names are rumored that are fake.
The quality adding up with the Jolta Electric bike price in Pakistan 2022 all are now looking fantastic. It's a must try of every rider because this is the country product have many benefit together.