It's true that idea is the basic key to successful work. For this purpose, here we list down 10 small business ideas in Pakistan 2023 with low investment. These are helpful for the people of Lahore and Karachi to start a business in their related cities. The shortage of jobs is one of the influential problems in Pakistan. Because of this reason, there is an enormous demand for small occupation projects. The below ideas are urged out to be important among individuals in this country. Further, it depends on your investment amount of money which one is more suitable for you. But overall from all of them one can earn a handsome amount of money, that will suffice to run a family.
10 Small Business Ideas in Pakistan 2023:
Job holders can also operate any one from 10 small business ideas in Pakistan 2023 as a part time profession to make extra income. Furthermore, hard work and luck both matter for ideal work. The first one, we have:
1: Property Dealing Business: If you are best in dealing with the property issues then it would be advisable that you should look for the property that will give profit to your customer.
It's an easy way to search investor and search a property for them that give profit to your investor to. This is one of the best money-making business ideas. If you have a sufficient amount of money for buying then you can earn a huge amount of money.
2: Food Delivery Business Idea: If you are best in catering and food businesses then you are left with the option of food delivery business as well. You just have to set your weekly menu along with the target of the locations. You will be preparing your food at home places and appoint some delivery boys.
3: Open a Website or Blog: A major Potential Market is waiting for you regarding Online Business. There are so many People waiting for your Business in Virtual Market with maximum profit for you in Hand. Almost every website or blog business could not cost you about more than 4000 in any case at initial basis.
From your Website you can offer News, technology updates or Education updates any thing you want to give to your Virtual customer.
4: Small Restaurant Business In Pakistan: Today people are busy in getting success at any cost with their skills and expertise so there is no time left to think about food much so Restaurant business is successful in Pakistan where every one likes to have instant foods even families prefer to have dinner, launches at outside some where rather than making it at home.
So Restaurant is an best option for you if you really want to enjoy a sustain business for next many years. But still there is only competitive advantage from which you can be a successful restaurant owner is Cleanliness, Freshness with some different taste as well. Many small Restaurants does not cost you high amount.
Small Business Ideas in Lahore:
Majority of business ideas in Lahore requires many resource including human as well as Financial resource but above all a small and most important aspect is Idea, Business idea may be it big one are small but it should covers all aspects in well managed way. It is almost every businessmen believes that Small business is easy to managed rather than big one.
When you open up a business with heavy investment there are so many chances of loss. On the other hand when Small business get in Action there are minimum chances of loss and its easy to managed in any case.
5: Tutoring Line: Getting into the business of being the tutor is one of the profitable small business idea in Lahore. You can make this business successful for you if you are good at your studies.
6: Mug and Shirt Printing Business: On the last, we have the most famous small business these days known as mug and shirt printing small business. In this business, you will be taking the help of social media for expanding your business. You should be best in artwork designing in terms of printing it over mugs and shirts.
7: Fries Chips
8: Bird Farming
9: Starting a gym/Exercise trainer
10: Hostel
Note: For all these Businesses it's Also Necessary to know that how to find the small business ideas in Pakistan 2023. This will cover the basic things for beginners.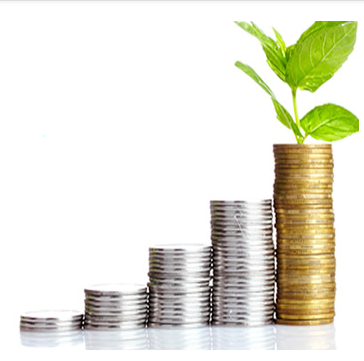 List of some more Small Business Ideas that are easy to start and also profitable in Pakistan:
Small Business Ideas in Karachi 2023:
There is no business is small in Karachi it is an concept currently prevailing in our culture (Pakistan) and only reason of this concept is every business leads us towards great amount of Profit. The best thing that you should seek when managing a small work is people management because people are more sensitive than machines and if you have an ability to control over customers, you should able to do same things with machines. Hopefully, these Small Business Ideas in Pakistan 2023 will help many of youth and those who are struggling for an idea.
1: Content Writing
2: General Store
3: Small Food Shop
4: Graphics Designing
5: Mobile shop, that provides solutions like Easy Load and provides other services.
6: Boutique Center
7: Marriage Planning Services
8: Beauty Parlor or Salon
9: A shop that provides a facility for Printing, Designing, and Composing
10: Tuition Center
Analyze the suitability from the complete list of 10 small business ideas in Pakistan 2023 with Low Investment that are valid in any of huge cities of country Lahore and Karachi. So what are you waiting for? Choose the best option right now! And lastly, work hard to make it successful.