A major youth part of this country love bikes, they always need a top speed bike motorcycle that look like sport one. Although this is also a major source of traveling but this is some special kind that is dream of youngsters. In this country every motorbike manufacturer not designed it, that why their prices are quite high. Comparison of different model of Suzuki heavy bikes like Hayabusa vs Intruder vs Inazuma must gives one multiple options in different price ranges during 2017. Their advance specs and other important info is mention in below. Its sure that all of these one are best in their specs, its all about your choice that with which you love more. Every one among this thrice is best in ride than other, so if you are rider then you knows better about their specs.
"Hayabusa Spec 2017 Model"

It has a engine of 1,340 cc which is of Four-stroke cylinder, that has addition feature too liquid-cooled.
If we talk about its fuel System then it is installed with Suzuki Fuel Injection that made them more fuel efficient.
Its starter is electronic in nature. It comes with a wet stump system of lubrication this feature makes him more special.
This is comes with a top Speed of 186 mph that is best one in town.
Hayabusa can give you a final Drive of Chain, with transmission capacity of Six-speed constant mesh.
It has the feature of having a suspension Rear which is of Link type and possesses a coil spring. This rear is too oil damped
It has brakes Front which is of Dual 310 mm discs. And Brakes Rear is of single 260 mm disc. They have a single-piston caliper while its tires are also tubeless that made its excellent grip.
It has a just amazing fuel Tank Capacity of 5.5 Gallons.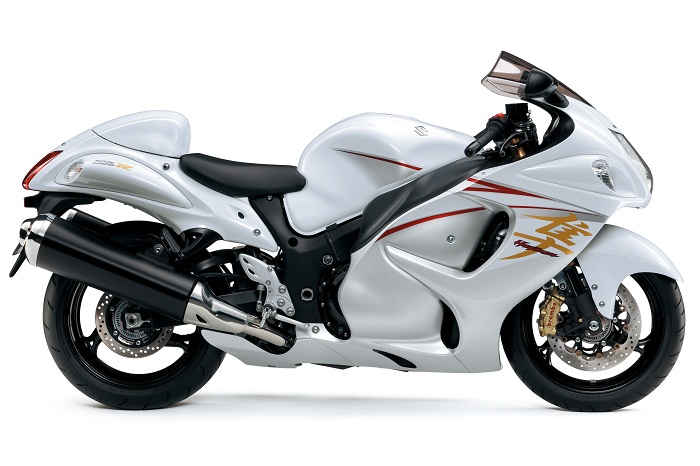 Colors:
You can have it in the colors of
And too in the colors of
Metallic Mystic Silver
and Glass Sparkle Black
It comes with a two years warranty that enough to satisfy a customer.
Price: 2.4 Million Rupees
"Intruder Specs 2017 Model"
Intruder comes with a maximum power of 123 bhp and torque of 118 ft-lb.
While its top speed is almost touch 120 mph
This also has four strokes. It has two cylinder that have been paired up with some kind of transistorized electronic ignition system.
It has the newest kind of digital fuel injection system. It has the wheelbase of measuring 1,655 mm which can give you the perfect road base.
It has a Tubular steel frame and fuel capacity of 19.5 litres that is good one in this range of bikes.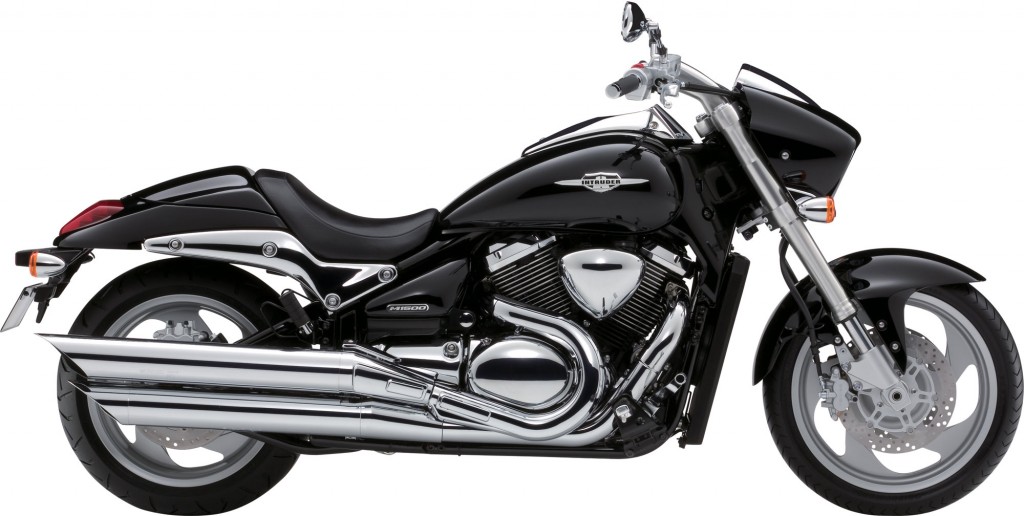 Price: 17,00,000 Rupees
 "Inazuma Specs 2017"

This also comes with a chrome kind of pipes that have a shiny head. This feature adds more of the elegance in this bike.
It has dual lenses and also a brake indicator which is brightly colored.
If you want to have an enjoyable drive then it comes with a comfortable height of about 780 mm.
You can too gradually be able to raise the seat right from front to back. This feature hence adds more of the uniqueness in this Inazuma bike.
Price: 7,25,000 Rupees
In minimum range last one is best option to buy, it full fill all dream with in affordability, while its selling market is also good so when one aim to change it then it not a major issue to sale it in market.