As election come close now finally Pakistan election 2013 candidates list for Punjab, KPK, Sindh, and Baluchistan had announced. Every party try to announce their best candidates related to their provinces. This year a huge competition regarding to tickets distribution will see in every party. If one sees these party holders according tp province vise then. In Punjab this year two parties are major one. One is PMLN and other is PTI. PMLN form a committee that decides the final list of candidates according to district wise in Punjab. They invite every candidate and then an interview will held, after this committee makes sure about his loyalty. Then finally a combine result will announce through which candidate will finalize. On other side PTI especially focus on tickets distribution. They also establish a committee who finalize candidates. During this election PTI appear as new hope and they try to fulfill the promise of giving tickets to youngsters. Majority of their candidates are new faces but they are able to give tough time to any other candidate. Other two main parties are PPP and PMLQ. They try to give tough time to others with combine strategy. Due to this they announce their candidates with seat adjustment in Punjab.
Pakistan election 2013 candidates list for Punjab, KPK, Sindh, and Baluchistan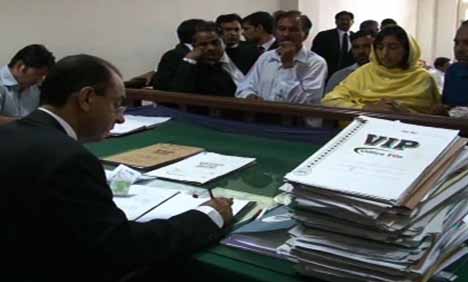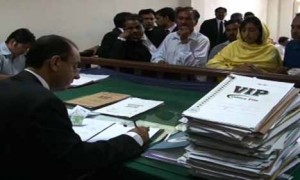 Pakistan election 2013 candidates list for Punjab, KPK, Sindh, and Baluchistan are given there..
If one sees the KPK candidate's conditions then same strategy will follow by every party. In this main parties are ANP, JUI, JI, PTI, PMLN and on minor stage PPP. ANP give tickets according to loyality and they prefer those persons who scarifies for their part. While PTI again give tickets to majority of youngsters. PMLN give tickets to almost old faces. They also prefer to few strong candidates who recently join PMLN.JUI and JI prefer their old party worker.
 Sindh is also a major province of Pakistan. In this province two main parties had done serious damage. One is PPP and other is MQM. During this election PMLN also done seat adjustment with small parties and finalizes their candidates. PPP give tickers to almost previous winner but they announce a new policy through which they permit candidate to contest from one constituency. According to tickets distribution MQM show a marvelous discipline. They give tickets to their workers who are loyal with them and most important they are capable. While in Baluchistan politic is divide in small groups, without PTI every party give tickets to old faces especially PMLN give ticket to that group who recently join PMLN.