It's evident that China Motorcycle price in Pakistan 2023 contribute a worthy role in the race of automobiles as they reduce the prices on a broad scale. Now one can easily buy a Chinese bike like 70CC 100CC 125CC on the economical rate. They have the same specs in the minimum range. So one has not needed to worry about parts quality. In recent years, they try to remove every major and minor fault of their equipment. Meanwhile, their auto parts are also easily accessible from the local shop. As far as their resale has concerned, now they are easy to buy or sell. Its performance will surely fill your every requirement. Hopefully, in future time, these bikes will more durable.
It also assures the safety of a man as riders are not able to give a quick response to phone calls or to text. This vehicle is very handy in narrow streets and in traffic jams too. Riders easy find the passage and within no time and wait they reached their desired destination. One can say that this is purely design for the local people of this country that get a major benefit from it.
China Motorcycle Price in Pakistan 2023:
Any of you can purchase Chinese motorcycle at a cheap rate competitive from other automobiles. And the latest China motorcycle price in Pakistan 2023 of different brand name have shown it too.
Road Prince:
70CC
| | |
| --- | --- |
| Variant | Price |
| Classic | 115,500 Rupees |
| Passion | 109,500 Rupees |
| Passion Plus | 119,500 Rupees |
110CC
Power Plus: 118,500 Rupees
Jackpot: 115,500 Rupees
Shift 125CC: 165,000 Rupees
250CC: 922,000 Rupees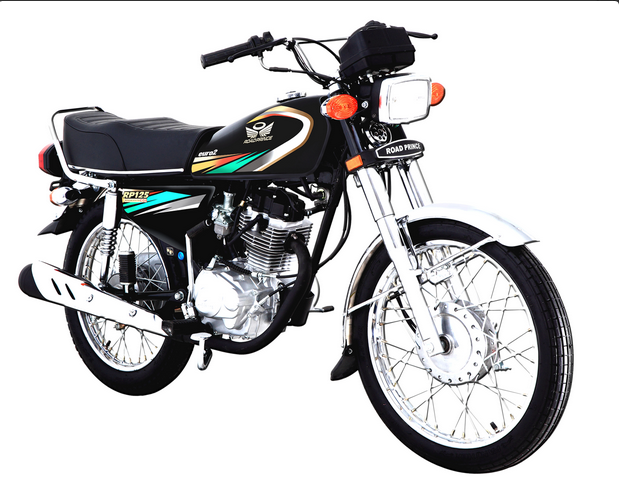 Crown:
All bikes of Crown are also good in life and they distribution is also almost spread in main cities. So, final rate at the spot is only told by local sellers.
"70CC"
| | |
| --- | --- |
| Variants | Price |
| Jazba | 104,000 Rupees |
| Jazba Plus | 111,000 Rupees (With Alloy Rim) |
| HD Plus | 112,500 Rupees |
| Self Start | 117,500 Rupees |
| Self Start with Alloy Rim | 124,500 Rupees |
100CC: 

Excellence Spokes: 110,800 Rupees
Excellence Alloy Rim: 118,800 Rupees
Self Start Spokes: 123,000 Rupees
Self Start + Aloy Rim: 131,000 Rupees
125CC:
| | |
| --- | --- |
| Variants | Price (Approx.) |
| Simple One | 146,200 Rupees |
| 125 with 5 gear option | 161,900 Rupees |
| With 5 gear and Alloy Rim | 172,000 Rupees |
China Bike Price in Pakistan 2023:
This is also one of the best performers of recent years. Although, this is not a famous one, but its the best quality product.
Hero: (Approx.)

70CC: 

98,000

Rupees
125CC:

132,000

/-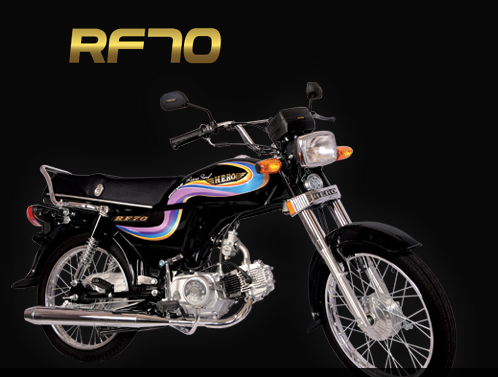 China Motorcycle 70CC 100CC 125CC Prices in Pakistan 2023:
The below-listed automobiles are commonly known in this country. They all are the good ones, so one will choose any of them to buy and ride.
Ravi:  
70CC: 

103,000

Rupees of Basic and 70cc electric bike is in 185,000 Rupees
100CC:

124,000

/- (Special)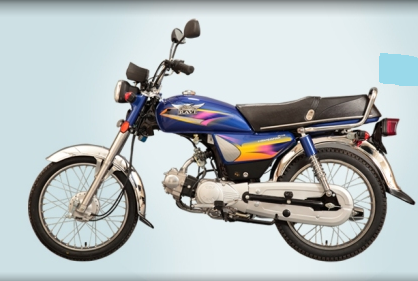 Super Power:
70CC:

105,000

Rupees (Basic)
125CC:

145,000

/
Unique:
70CC: 

108,000

Rupees
100CC:

121,000

/-
125CC:

140,00

0/-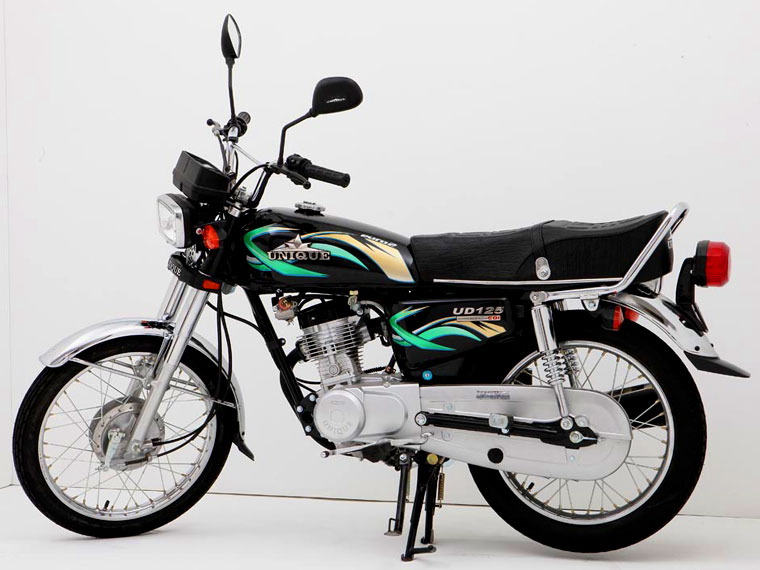 Habib
70CC:  68

,500

Rupees(Old)
United:
70CC: 

106,000

Rupees
100CC:

134,000

/-
125CC:

146,000

/-
Note: All of these china motorcycle prices are approx. and maybe these will revise again.
The best China bikes model 2023 with a price and full specification are given above. Have a look at them and choose the best one for you. These are less expensive hence cost less. Even good conditioned class bikes can be bought at cheap rates. Let you enjoy the fresh air with the appealing beauty. Enjoy the beautiful smell you will feel relax and refresh by taking a ride on it.
Furthermore, if you pass through a dead skunk on the road the smell goes rapidly and again then you enjoy the fresh air. While riding on the motorbike, confidence level, coordination, and balance also develop. Now one can also ensure them to make them more protective, as this one becomes more satisfying. Now, an ordinary person can also enjoy the ride of these vehicles because of reasonable China Motorcycle price in Pakistan 2023. Hopefully, they will maintain quality too.