In current period of time trend of hybrid cars are going high because they are more fuel efficient. If one drive them at low speed then their millage must be excellent. The price comparison of three luxury hybrid car Honda Fit vs Jazz with Toyota Aqua is here, after this it's easy to select one among these fresh imports 2016. You will love them, get to know about basic info about them and get these striking and amazing looking cars right now. Starts from Fit: it comes with a smooth design with option of keyless entry. All of its headlights have come in a latest shape.
It has a led brake light so that you can have a clear visibility while driving this car.
This also comes with a Signal right, in this you will be able to have a display of live video right from a camera which is available on your passenger-side mirror view.
It comes with a spacious cabin made from a leather-trimmed interior. Heated seats are also in there. It is also equipped with best kind of Audio Touch screen system.
This has six manual transmission speed of its engine. Because of hybrid technology it has an impressive fuel mileage which cannot be found in any else car!
  Price: It Ranges Between 18 to 35 Lac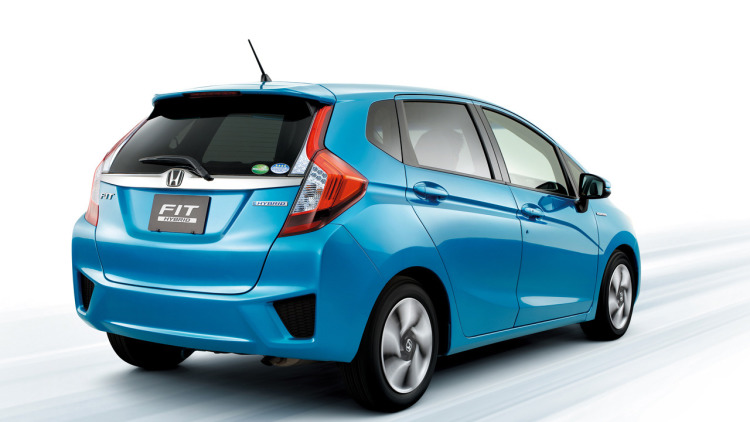 Jazz Features
It has been also launched by the Honda. It is one of the stylish cars which you will have! Because of best exterior one will fall in love with it.
This comes with a class leading space; it can give you an unparalleled mileage of 27.3 KM/liter. That why it lies among list of most fuel efficient.
This has a sensitive kind of Auto AC panel. You will be able to feel much comfort and also convenience in it.
Price: It Ranges Between 15 to 25 Lac
 Toyota Aqua 2016 Features:
According to facts, this is a 2 wheel drive hybrid vehicle.
It has 5 doors and its front bumper grill has been designed in a brilliant way.
It can give a top and best speed of 180 KM per hour and major specs off this vehicle is that it produces beat average at top speed.
Price: It Ranges Between 17 to 30 Lac
Because these all are imported cars so according to conditions there ranges are different on fresh 2016 import. Further their models are not of this year because they are not locally manufactured. But no doubt they are slightly used or used in a condition where they remain like new one. In current circumstance of this country these kind of vehicles must help to overcome number of problems.