Now one has the smooth and flawless complaint registration system. Now, after updating the all system PTCL has this main assignment to first satisfy and make their customers happy. They introduce a helpline number where one can send a SMS and submit the problem that occurred from period of time. Way to go; may their mission of making their customers happy become successful. After privatization of this company they take some good step that facilitates all of their users. With passage of time they are working on their old system to improve it rapidly. But sure it needs some more time to update it completely.
Benefits:
There are number of advantages of introducing this system, one is that one can get rid of calling to its centers. Because this is big issue from long time.
Secondly this is proper platform introduce for customers where they submit their problems. This system is really helpful for all internet users, because they need more problems in connectivity.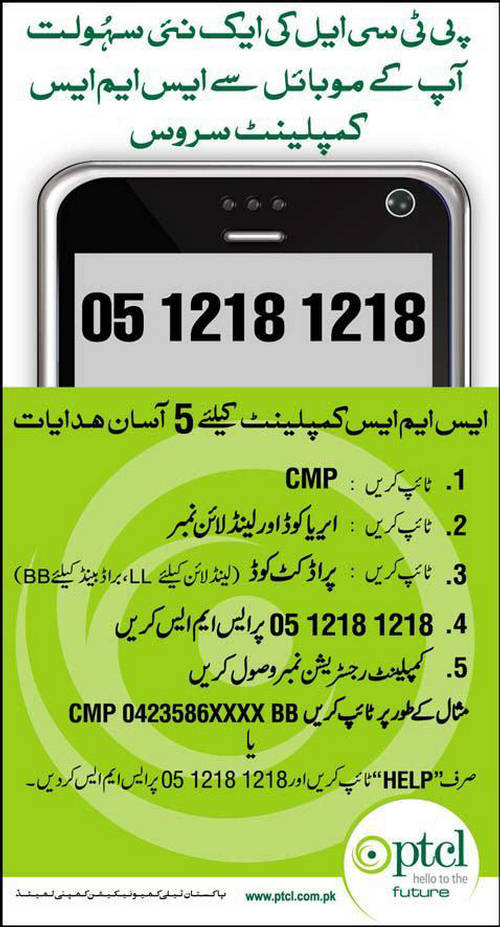 Procedure: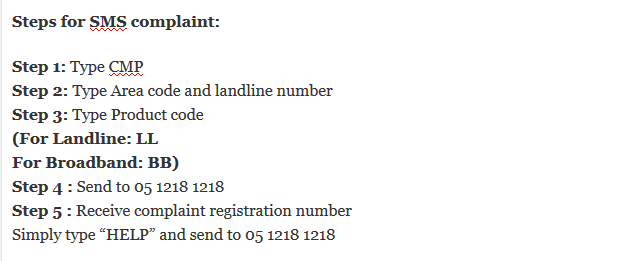 This all procedure is really simple to follow. There is nothing any kind of complications in this whole way. One never faces any kind of difficulty in this whole one because in this whole things are really clear. This is one best step taken by official whose results are going to basic root level. Further officials are hopeful that during upcoming days they must takes new things in their system. Basically this sector needs this kind of things from long time but due to some problems they are lack behind.
This is good initiative in their system that they are going in right direction. In future if they carried out this progress then sure they again get customer satisfaction that they lost from recent period of time.  This is good beginning that need to carried on in same way. A new team is working with great spirit and busy in making things easier.