From here you can find KPK Medical colleges Last Year Merit List 2012 for MBBS and BDS with Admission Percentage. The student that desire to get admission in medical field must want to find the last year merit list. That is really helpful to make an idea that he has chance to get admission in any medical college or he choose something different for his future. Admission procedure in order for the selection of merit list is same in whole medical colleges. Initially they all announce 1st merit list then with the gap of one weak 2nd merit list is also on board. Almost they all announce special seats that will name as Self finance seats. For these seats again a competition will arise and top students that apply on self-finance base are get position in this merit list. These lists of top medical colleges are also updated here that are enough to make an idea that at which position one lies so must keep in touch with this page.
KPK Medical Colleges Last Year Merit List for MBBS and BDS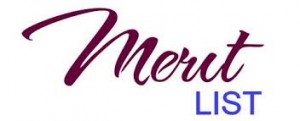 LAST YEAR CLOSING MERIT (2012)

College Name
1st
List

last List


Self-Finance Merit


khyber medical college Peshawar

KMC

76.23

72.82

69.66

Ayub Medical College.
ABBOTTABAD

AMC

74.10

71.26

68.36

Saidu Medical College Swat

SMC

73.13

70.73

68.83

Gomal Medical College Dera
Ismail Khan

GMC

72.98

69.71

67.63

Khyber Girls Medical College
Peshawar

KGMC

74.17

69.81

68.15

Bannu Medical College Bannu


BMC

73.74

68.81

67.06

Bacha Khan Medical College
Mardan

BKMC

72.41

68.66

66.77

Khyber College of Dentistry

KCD

72.14

68.14

66.72

Ayub Dental College

ADS

71.02

67.93

66.56

Bannu Dental College Bannu


BKDS

70.86

67.52

66.34
Among top ten medical colleges of KPK khyber medical college Peshawar is on top while at bottom Bannu Dental College Bannu. Difference is only creating when quality education difference is take place. Another important thing is that now a ray of competition is arising that is really useful to make them more hardworking. With the passage of time a lot of awareness is found in students of KPK so with the passage of every year number of applying students also going higher. This thing also increases the admission percentage and brilliant students that get chance for further education shows their abilities. Further one can get KPK Medical colleges Last Year Merit List of both MBBS and BDS from this page.