UCP Lahore 14th Convocation 2013 will take place on 26 November 2013. All graduates of University of Central Punjab will get their degrees on that day in a marvelous ceremony. On that day all graduates are sees too much excited because this is a day when they get fruit of their whole struggle. On that day they are able to get a professional degree that will also play an important role in their future. Maximum graduates search for job on the bases of this degree. On the other side organizers of this memorable ceremony also try their level best to make it memorable for all participants. For this they arrange pre convocation before a day in which they guide the students. This preparation is really useful when on final day all graduates show a great discipline. While organizers of this event also make sure that all graduates submit their graduation plan before a month. Through this plan graduates are able to get gown as well as confirm their presence in this event. So according to number of candidate's organizers get chance for proper preparation because it's not compulsory for all graduates that they attend this ceremony.
Date for Convocation: 26 November 2013
Date for submission of graduation Plan: 26 October 2013
Chalan Form or Graduation Plan Fee: 1800 Rupee
UCP Lahore 14th Convocation 2013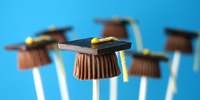 Another important announcement is for all those graduates that fail to submit their graduation plan is that they never disappoint if they failed to submit it before given date. Officials of event allow limited free space for candidates that submit it later. One can contact to administration office or one also met with any management member at day of ceremony. On that day special guest also invited that reward degrees to the graduates. While position holders also get prize and rewards at the start of degree distribution. This is 14th Convocation of UCP Lahore so all the best wishes for all graduates of University of Central Punjab that get degree on that memorable day.