To buy the new product or for other support, now Apple Store In Lahore Karachi and Islamabad are operating. Yes, with the growth of the latest technology, the demand for high-speed devices is going up. As well as, Apple is a sign of status, its users also enjoy advance features of this device. They are always first to introduce to the latest technology in their devices. A complete list of Apple Authorized  Store In Lahore, Karachi, Islamabad is here including the address as well as contact numbers. This is a top company produces consumer electronics, computer software, and personal computers. The best selling products of this brand all over the world are iPhone, iPod, and iPad. Apple has covered almost all major countries that have their authorized dealer in hundreds of shops the same situation is in Pakistan. so that is why we are gonging to tell you about its detail.
This company has started work from the manufacturing of computers, but later on, they enter smartphones. Now they lie among the best smartphone manufacturing companies. Coming back to the point here is the list of stores in Pakistan three big cities.
Apple Store in Lahore:
For sale and purchase purposes, Apple Store in Lahore is situated at three different locations. So, arrange a visit to any place from them.
| | | |
| --- | --- | --- |
| Name | Location | Number |
| ISTORE @ PACE MALL | MAIN BOULEVARD GULBERG- PACE MALL, LAHORE | 042-35757508 |
| ISTORE @ CAVALRY | MAIN COMMERCIAL AREA CAVALRY GROUND Cantt | 042-36610061-63 |
| ISTORE @ DHA | 54-G, PHASE-1 COMMERCIAL, DHA | 042-35691031-32 |
Meanwhile, the Apple Store in Lahore that provides services in case of any problem of your devices is different from these ones.
| | | |
| --- | --- | --- |
| Name | Location | Number |
| FUTURE TECH | BUILDING NO. 3, GROUND FLOOR, KALMA CHOWK, GULBERG III | 042 35774412-13 |
| CONCEPT COMPUTER PROFESSIONALS | 2ND FLOOR, BUILDING NO. 27, MAIN COMMERCIAL AREA, CALVARY GROUND | 042 36684591 |
Apple Store in Karachi:
The number of official Apple Store in Karachi is only one. Definitely, it's not enough for such a big city but its company policy. Maybe they will review it.
| | | |
| --- | --- | --- |
| Name | Location | Number |
| I TECH | BLOCK 5 CLIFTON ROAD SUITE 24 GROUND FLR CLIFTON CENTRE | 021 35362916-8 |
While the option of an Apple Store in Karachi that provides the other services like that of maintenance is also only one. The name and contact info of this is:
| | | |
| --- | --- | --- |
| Name | Location | Number |
| FUTURE TECH (KARACHI) | 202, 2ND FLOOR, EMEARLD TOWER, G-19, BLOCK V, MAIN CLIFTON ROAD | 021 35293457-58 |
Apple Store in Islamabad/Rawalpindi:
The formal reseller or Apple Store in Islamabad is not available. Only FUTURE TECH Rawalpindi is associated with them, whose address is:
| | | |
| --- | --- | --- |
| Name | Location | Number |
| FUTURE TECH (RAWALPINDI) | Office No. 136-B, First Floor, Malik Arshad Plaza, Chandni Chowk, Main Murree Road | 051 4571091-92 |
This is a list Apple Store In Lahore, Karachi, Islamabad just visit these places they must satisfy one to visit these places. Although they target major cities but in these selected ones they open a chain. One can find an outlet near their home. These stores deal with new devices, with this they also give the repairing facility.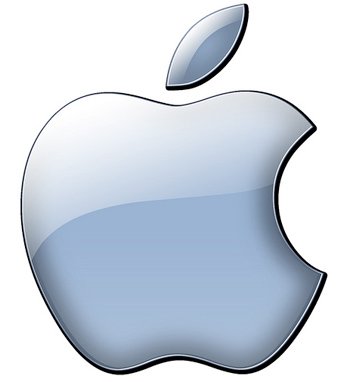 They also claim and replace the device in case of any fault. Although their prices are quite high till these, all are the first priority for all those who can afford it. The main reason behind this is the best technology as well as customer care services. Every of their device comes in marker to compete for all others that are in the run. Now in Pakistan, the user of this brand is also going high due to its best specs. Hopefully, the Apple Store in Lahore or Karachi and Islamabad will give the best type of services and even replacement is also accessible there too.