Now with growing of latest technology users demand of high speed devices is going up. Apple is sign of status, its users also enjoys advance features of this device. They are always first who introduce latest technology in their devices. A complete list of Apple Authorized  Store In Lahore , Karachi, Islamabad is here including the address as well as contact numbers. This is an top company produce consumer electronics, computer software and personal computers. The best selling products of this brand in all over the world are iPhone, iPod and iPad. Apple has covered almost all major countries that have their authorized dealer in hundreds of shops same situation is in Pakistan. so that is why we are gong to tell you about its detail. This company has started work from manufacturing of computers, but later on they enter in smartphones. Now they lies among best smartphone manufacturing companies. Coming back to the point here are the list of stores in Pakistan three big cities.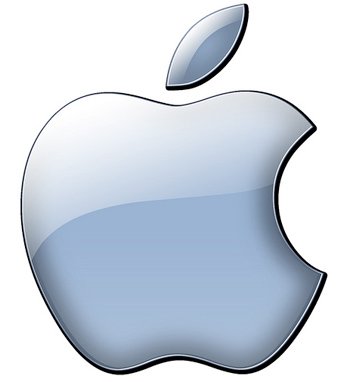 Apple Store In Karachi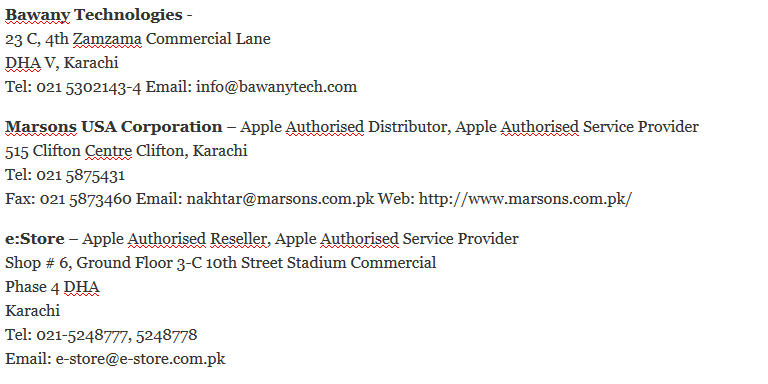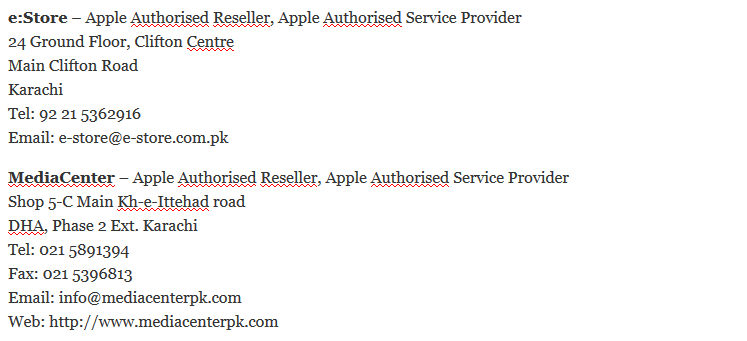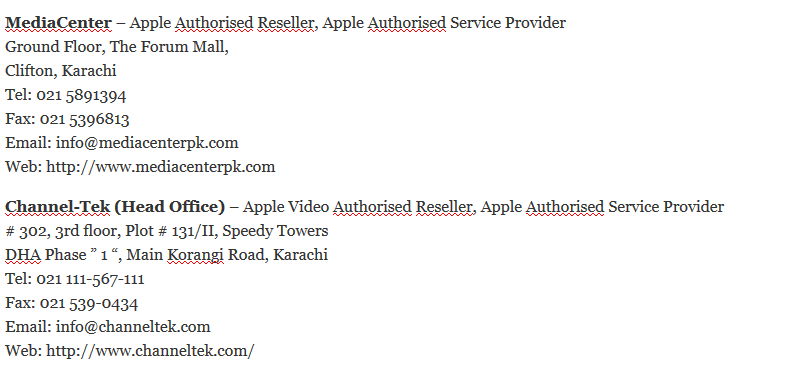 Apple Store In Lahore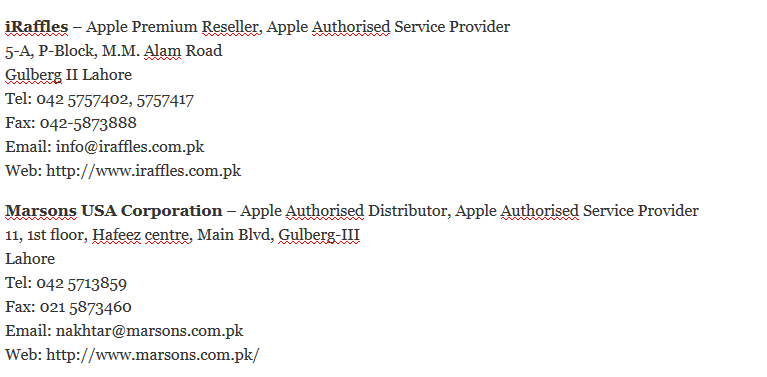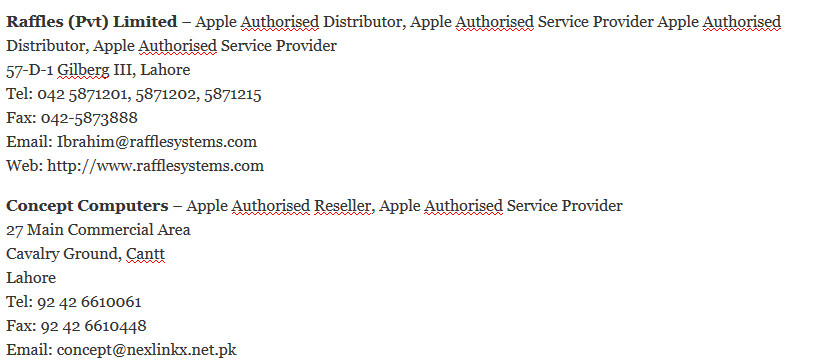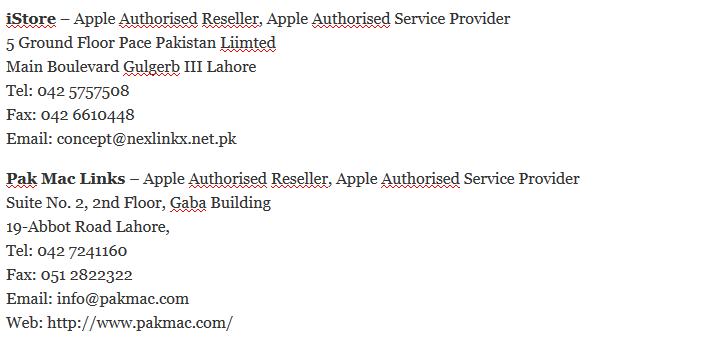 Apple Store In Islamabad/Rawalpindi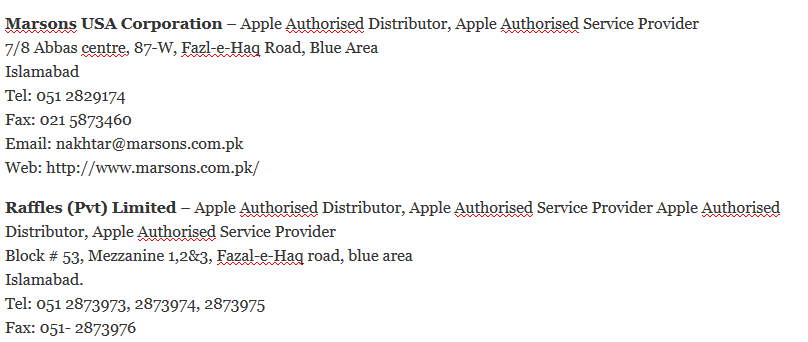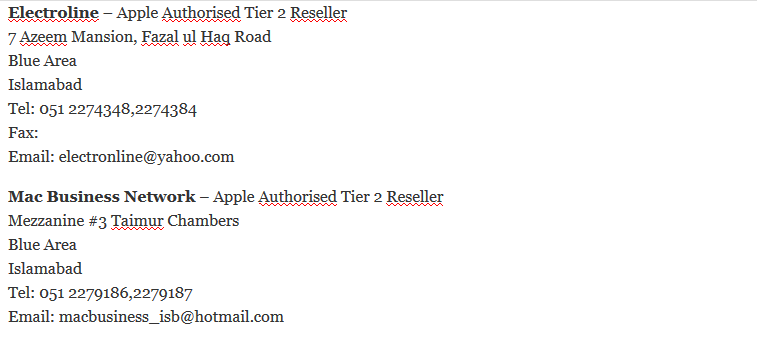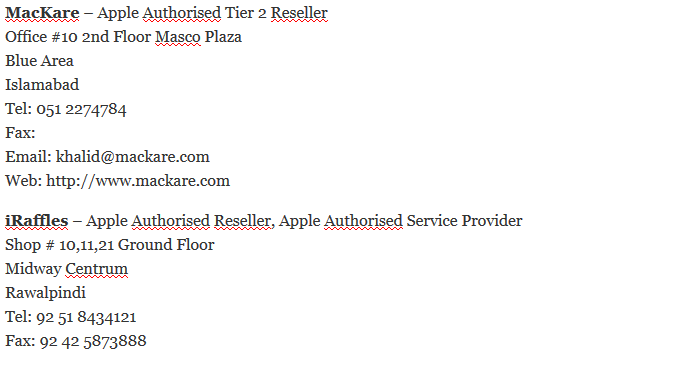 This is a list Apple Store In Lahore , Karachi, Islamabad just visit these places they must satisfy one to visit these places. Although they target in major cities but in these selected ones they open a chain. One can find outlet near their home. These stores deal in new devices, with this they also gives the repairing facility.
They also claim and replace the device in case of any fault. Although their prices are quite high but till these all are first priority for all those who can afford it. The main reason behind this is the best technology as well customer care services. Every of their device come in marker to compete all other that are in run. Now in Pakistan the user of this brand is also going high due to its best specs.