Do you want to find UOS BSC Mechanical Engineering Merit List 2014 UCET 1st, 2nd, 3rd merit lists? According to admissions 2014 engineering department of university of Sargodha that also known as University college of engineering & Technology will open admission for Mechanical Engineering program. For this last date for registration is 9 December 2014 after which first (1st) merit list will announce on 15 December 2014. Then with gap of three days Second (2nd) merit list will announce on 19 December 2014. This list comprise of those names that get admission at those places that are free due to unavailability of those students that are select in first one. Right after three days of second merit list classes also going to start on 23 December 2014. Official just want to start this session before start of next year. Both of these merit lists are updated here on this page as they are on board so must stay tone with this page.
UOS BSC Mechanical Engineering Merit List 2014 UCET 1st, 2nd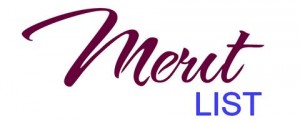 Procedure in Finalizing of Merit:
In making of merit list major weightage of intermediate marks that is 70 %.
Second major weightage is of UET entry test marks that is 30 %.
It's compulsory that applying students must apply in entry test of UET that will take place before a month ago. Marks of this entry test have major weightage in forming of aggregate of a candidate. This time those students that complete DAE and appear in entry test also get chance of admission. But they have 4% quota in total seats. So they never disappoint and apply during these admissions.