For the gaming time, Best Headphones in Pakistan are more comfortable to wear with fine sound quality. For sure, everyone wants some refreshment in free time and now game is best option to play. And, it's background music or sound must make it more enjoyable. If one find it more calm then surely play game for longer time. And surely, this may be a problem for some people who are not using just normal quality headphones. So, different  brand solve this problem by introducing headphones in various varieties. These headphones vary with price to price but the main function of these headphones is just to make the voice more comfortable that it may not disturb the listener.
Best Gaming Headphones in Pakistan:
Top of the line company that has best headphone or headset in Pakistan for gaming purpose is of HTC Vive. They are best in all aspect and especially for long time usage, none of other is of their standard. Only problem in purchasing is their availability and high price. Moreover, this and other good options are:
| | |
| --- | --- |
| Headphone/ Headset Model | Approximate Price |
| Razer Nari Ultimate Wireless | 50,000 |
| Sennheiser GSP 500 | 48,000 Rupees |
| Logitech G433 | 19,000 Rupees |
| HTC VIVE Pro 2 | $850+ Shipping Cost 70 Dollar |
| Sennheiser GSP 300 | 18,500 Rupees |
| Logitech G733 | 34,000 |
| Razer Kraken X | 14,000 |
| Sennheiser GSP 600 | 52,500 |
| Razer Kraken V3 | 29,000 |
| Redragon H818 Pelops | 13,000 |
| Kingston HyperX Cloud Revolver | 28,000 |
| Sennheiser GSP 370 | 44,000 |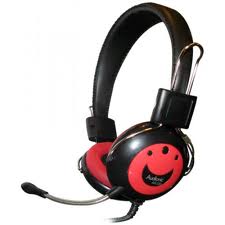 Here we try to elaborate one thing that is quality of these headphones. Quality wise good headphone has quality voice through and not disturbs ears. While they come combine to your ears and never come out. So must take care to select quality headphone and take care to select right one.
There are multiple benefits of headphone one can enjoy anything without disturbing neighborhoods. Because at same time it's necessary that one likes your favorite thing and most important another has same mode as you.  So one must take care of these things and take care of surrounding.