This is best place from where you can find PIA Hajj Flight Schedule 2013 for Lahore, Karachi, Peshawar and Faisalabad announced before couple of days. According to official announcement these flight are schedule from 8 September 2013 till 9 October 2013. Now all lucky persons that want to going for Hajj must complete their preparation because now no more days are left before their flight. During previous many question are arise relate to their services of PIA. This year officials of PIA also try their level best to facilitate their passengers through best services. For this they work from a period of time and now they claim that they cover whole aspects of the passengers. Their officials said that at their end total arrangements are complete and they must satisfy the passengers this year. Further details of these flights are given as below so must stay on this page.
Dates of PIA Hajj Flight from Pakistan: 8th September, 2013 to till 9th October, 2013
Dates of returning flights from Jeddah: 21st October, 2013 to till 24th November, 2013.
First Flight that Take Hajji Return: 20th September, 2013
PIA Hajj Flight Schedule 2013 announced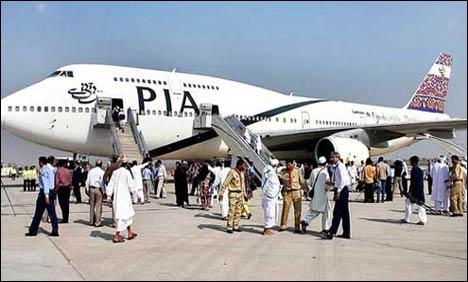 Details of PIA Hajj Flight Schedule 2013 are announced ..
It's an honor and good luck for any Muslim that he will go for Hajj. Every year number of peoples going to get this honor even now these numbers are going high and official announce a limit. This limit is announced because it's really difficult to handle unlimited persons while Saudi government also sends instructions to various countries about the number of persons.  For this Pakistan government also announce roles and regulation that are necessary to followed. Now day arrive for the all lucky persons that fulfill these requirements and going to hajj through flight of PIA. They also must want to know PIA Hajj Flight Schedule 2013 that is announce before a day that is also available on this page.