The current govt has yet failed to fix the Electricity per Unit Price in Pakistan 2020. Meanwhile, in the oncoming months of 2020, a major change in the Wapda tariff rates is expecting that must affect every type of consumer in Lahore, Karachi and other cities. The IMF loan has played a major in the jumping of the per-unit rate. Most expectedly, at the end of this year, this government will take control of these rates. But right now, everything seems out of control from them. While for industrial and agriculture users these rates are different. A rough idea of home tariff rates is given as:
Electricity per Unit Price in Pakistan 2020:
It's clear that the new electricity per unit price in Pakistan 2020 rises up as compared to the previous rates. Especially the user above 300 Units will effect this new tariff.
Electricity Tariff Rates:
This is the latest table of the new prices.
| | |
| --- | --- |
| Unit | Rates |
| For First 100 Units | 9.17 |
| In between 101 to 200 Units | 10.97 |
| In the range of 201 to 300 Units | 11.97 |
| Above 300 | 13.74 |
| Above 700 | 15.68 |
In this country, the main electricity producers are thermal power, hydropower, wind power, solar power, agricultural power, and nuclear power. Among these major portion of the electricity is produced from thermal and hydropower but these plants convert' very low efficiency and sometimes become very expensive to operate and maintain.
It needs to invest in those plants that give maximum output by using natural resources like hydro one or they can establish efficient production plants to get maximum output. As govt is determined to take off this crisis and this is in their manifesto they must take these kinds of steps in the upcoming days.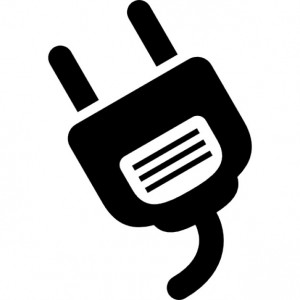 The following electricity per unit price in Pakistan 2020 detail is taken from the official site of Lesco Lahore, maybe other distribution companies made minor changes in them. Meanwhile, until it's not clear how long these rates will remain valid. At any time, there is a chance of changing it.
Electricity Unit Price in Lahore 2020:
Here in underneath one will view a chart of the electricity unit price in Lahore 2020, that covers all info about the new tariff.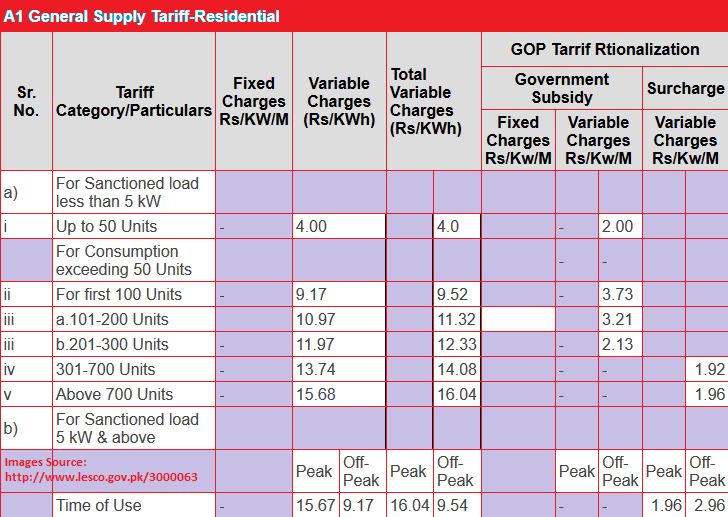 With a betterment in the economy, these electricity tariff rates must be going down. That will surely reduce the electricity per unit price in Pakistan 2020. Because of public reaction, now govt take different steps to give benefit to the users. These are their early days, that why they must need some more time to minimize these types of challenges.