It's very distinctive that this is one of oldest working cellular company of Pakistan. According to customers need, they always tried to upgrade their system. Meanwhile with passing of time, they also introduced a list of advance features. Probably this is the only logic, that presently numbers of Mobilink users are greater than any other network. This written material is about one of beneficial Mobilink portal, through which one can check entire call history.  Company termed it as Jazz E Care Portal and this service is completely free of cost. After sign up; a user can get access to own entire history. The process to register oneself for login these services is very simple. Almost every customer is happy with this addition, because now through this they can look after their entire activities.
Before going into detail of Sign Up, let review its key benefits.
Through this one will check the used minutes and messages.
One has option to Manage the number
History of payments are also accessible.
At any time one will align entire History
Furthermore according to need, one has option of Account Settings for both prepaid and postpaid users.
Note: Now account is connecting with your mobile number. So during process of login, one will receive a verification code. With out entering this, one will not get access to own account. This addition will make it more secure.
Check Call History of Mobilink through Jazz E Care Portal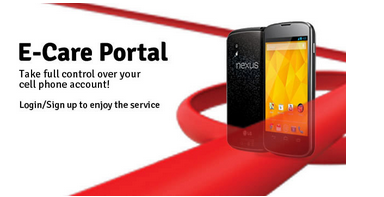 Jazz has been facilitating you from many years. Once more time this E-care Portal is totally made to facilitate you, so that you can have full control on you cell phone account such as calling history, sms details, recharge history and much more. All you need to get this service is to Login/Sign up and you can avail this service with ease.
From below one will get entire registration process and access to portal.
For logging in you just have to enter you mobile number in the given box and then enter your password and verification code. Those who are not having their account they can easily create their account with ease by clicking the register button. Moreover, one just need to follow some criteria, that are only for your security purposes. Hopefully this system will give you every type of assistance.