So, have you ever been to DHA Cinema Lahore? If not, then make sure that you must make a visit to this cinema as soon as possible. This Cinema in Lahore has been fully loaded and fully installed with the latest technology. This cinema has been encompassed with the 3D as well as with the 4K technology. Basic detail every new visitor must wants to knows its move show timings schedule along with ticket price that investigate here for all of them. It gives you the best of its kind of cinema environment, comfortable seats are there, suitable cinema and family friendly ambiance is there and this cinema makes sure that you watch each and every movie with full and complete enjoyment. For the information, the operations of this cinema have been run by the authorities of DHA.
Ticket Details of DHA Cinema Lahore:
For 2D show then the ticket price will be

400 Rupees

and that too on the single basis.
For 3D show then the ticket price will be

500 Rupees

.
If you wants to have 3D glasses for the watching of all of the digital sort of this technology then you can have those glasses at the price of 200.
"Show Timings Movie Schedule"
Their online system is really effective to know all latest updates but not from a period of time some problems has occurred in it. They introduced another SMS system through which one can easily get all latest updates about movies.
Procedure:
One just need to Type DHA and then send it to 6622, right after sending this one receive a message in response that has full information about the last schedule.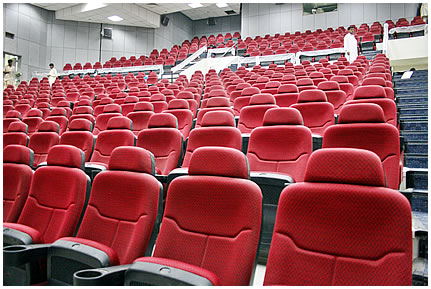 Why you should visit DHA Cinema Lahore
This cinema is fully installed with the 2D, 3D, 4K technologies.
It offers best and decent environment for the families.
Its ticket rates are affordable.
This place offers latest movies right they get released!
It offers you this opportunity that you can book an entire of the cinema for a family event.
This cinema is for kids, young people as well as for aged people.
Contact No:

So, this is the main features of DHA Cinema, this is one best point for entertainment. You will for sure love its environment and its technological aspects. Share your experience too that how much you like while visiting this cinema! Because it's also helping other that they go for this place or they need to go somewhere else to enjoy time.