All the men who are reading this article are you ready to know about the top 5 men fashion trends in winter season? We often say that women are much conscious for their beauty and clothes but this consciousness even drives much speedily like a roller coaster in men as well. As the winter arrives all men become much worried for their dressing because normally the entire dress gets covered with the sweaters and long coats. In such situations they are all the time in the search of finding such style statements for the winter season that would make them appear as hot even in winter timings. In this article we are sharing top five latest and fresh fashion trends for men in winter happenings.
Top 5 Men Fashion Trends In Winter Season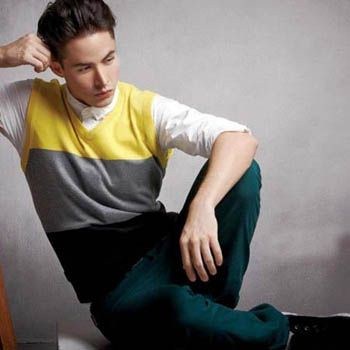 On number one we have Cardigans. They are the form of long sweaters that are basically rotted from the front side. If the men has been equipped with some rough sweater at home then they can even make the choice of getting it dry cleaned and this will give a bulky look to the sweater.
Next we have Tweed. They are such form of long blazers that are still in the fashion for quite a long time. In the past as well this form of clothing was rocking and now even in the fashion world of toady it is still on the minds of every single men for sure.
On third we come across with Waistcoats. If the men wear Waistcoats with polo shirt and jeans then there is no other dressing that can stop him from appearing hip and cool.
On fourth number we have Velvet Jackets. These forms of jackets are always loved by the men. But Velvet Jackets can just appear charming and well turned out when they are placed with dark and bright looking colors.
On the last number as fifth we have Military Flavor that is normally blue shaded in color stroke. They have been in much fashion because of the army taste and even appear as classy and tasteful for men.
Well these were the five main fashion trends for men that are always loved to be worn in the winter happenings. All the men who are facing the troublesome of winter clothing they must try all such outfits and we are sure that they will get successful in impressing others for sure.