QMobile is one of the famous smartphone brand working in Pakistan.Q Mobile is Producing so many which are having low and high prices so that every person can afford smartphones being made by Q mobile. Qmobile mobile new models range 4000 to 5000 in Pakistan are also given here for you. Every one is demanding for the smartphones of Qmobile because the phones of Qmobile are equipped with all the best features and specs moreover all the smartphones are having very reasonable prices.Q Mobile is a Pakistani smartphone corporation which is being considered as one of the largest smartphone brand in Pakistan which has a wide range of devices including tablets and dozen of phones in which touchscreen, QWERTY, WiFi all running Android OS are included. It a private company which was founded by the Zeeshan Akhtar, its headquarter is located in Karachi, Pakistan. If we have a look on the revenue of this company in the year of 2012 it was unbelievable that it was RS 761 million.The main reason that Qmobile is getting hold in Pakistan is the affordable and reasonable price of its smartphones. Here we are going to give you some best phones which are not too much costly and you can afford easily, so have a look under here on the phones with their price.
Qmobile Mobile New Models Range 4000 to 5000 in Pakistan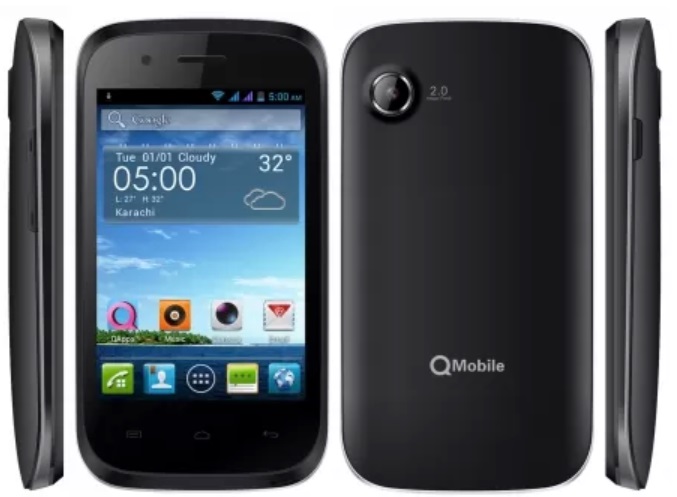 Qmobile Low Price Mobile in Pakistan:
QMobile E850
Rs. 4,075
QMobile E9
Rs. 4,075
QMobile E780
Rs. 4,100
QMobile E990 Bar
Rs. 4,200
QMobile Noir X6
Rs. 4,625
QMobile E760
Rs. 4,625
QMobile E885 Price
Rs. 4600
QMobile E90
Rs. 4,775
QMobile E850 Plus
Rs. 4,800
QMobile E860 TV Phone
Rs. 4,850
QMobile Noir X2
Rs. 4,950
QMobile E885
Rs. 4,950
All the above given are the best cheap sets of Qmobile, you can get them on the given price from market. All the mobile are so qualitative and having great features and specs. You must use that phones and enjoy the best brand Qmobile. Stay in touch with this page to get more latest qmobile phones with prices from here.