With the help of CM Punjab Pervaiz Elahi Complaint Cell, one will easily pass on the issue online and phone number is also allocated of every department. This is the great initiative taken by the Punjab govt ever. People will receive much incentive by availing this service. In this way a lot of precious time will be saved. And the people don't need to go to the complaint offices to the respective departments. In my thinking such initiatives should be taken by other provincial govt and federal govt as well. When other govt will follow these type of Punjab govt steps then people won't have to fall in any kind of issue.
This is the one kind of symbol of success. If the govt of other provinces will follow this complain cell then the people of other provinces can also remove their complains by this complain cell.
CM Punjab Complaint Cell Online:
For sure, the CM Punjab complaint cell provide a great help in the termination of culture of about every department. In Punjab people have fear from few powerful authorities. Now, chief minister of Punjab want to remove this thing from the heart of Punjab peoples.
You can Submit your Complaint Online
Now the common man has a power to make his voice reached to directly the govt rather than use intercession by different people. And the good thing about this complaint cell is that they will respond in no time.
Other than Punjab police there are a lot of other departments which now become a house of corruption. And a common man really worried from all govt departments because most of time, only influential man approach them.
While, poor people can't get what they have extreme desire for instead of doing hard work. Now women can also have power to to complain their desires through this complain cell.

If we talk about the area of Punjab its to much long area. A man which is sitting in Multan or other area which is too far from Lahore has now chance to give his complain online through this complain cell in sitting his home. He has no need to come in Lahore to give his complain by hand.
CM Punjab Pervaiz Elahi Complaint Cell Phone Number:
On the bases of departments, CM Punjab complaint cell phone number are differently allocated, so on calling one will get the response from related person.
Note: Through these options, one will not directly coordinate with the CM Punjab. But, a proper team is working under this umbrella to solve the problems.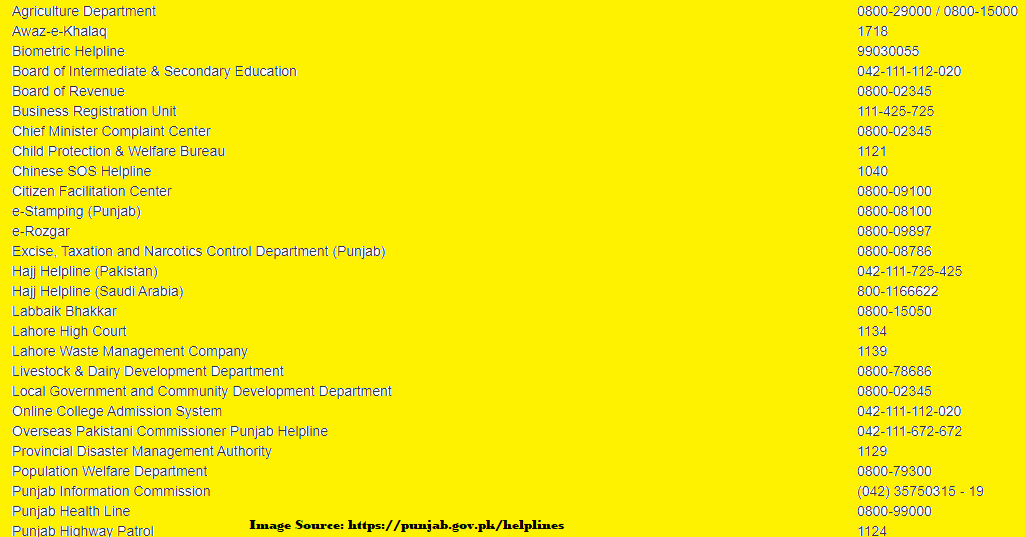 Then write your name, your address, your district, your CNIC number ,your mobile phone and your email address as well in the boxes shown in the official website of the complain cell. Then there is a option of particular of complain it mean that the department or people by whom you are complaining. Then give some description according to the complaint and submit this complain by clicking on the submit box. Your complain will reach in a while in CM house and team will check your complain. At the end we thank CM on this great opportunity of complain cell.