Now Lahore International Children's Film Festival LICFF 2013 will come from 16 to 21 September. This festival will start from 16 September 2013 while ended on 21 September 2013. This festival will especially organize for only children in order to learn them in easy mode. This type of activity will launch first time in Pakistan through which children get chance learn too many things in this type of atmosphere. Officials of this festival organize four of this event before this one, whose they get massive output. Now this is fifth edition that organize on better level then previous one. This time they also invite peoples from other countries and till now they receive positive response from more thirty five countries. This is their big achievement that they motivate these numbers of nations. Still now they need a lot of work to create awareness about the benefits of this festival in Pakistani nation. The reason is that these whole efforts are done for Pakistani Child. Further detail of this event is given as below.
Lahore International Children's Film Festival LICFF 2013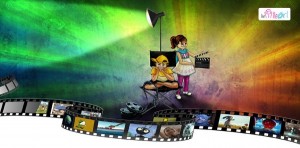 Details of Lahore International Children's Film Festival LICFF 2013 are given there..
This time Lahore International Children's Film Festival 2013 will held in Alhamra Cultural Complex near Qaddafi Stadium Lahore. In this festival the main purpose in to create a lovely atmosphere that attract child towards itself and they completely involve in whole activities.  Just like now most important thing whose awareness is created in child is importance of education. Organizers make this topic to much interesting that they easily understand its importance. While they also cover recent issue whose awareness must build in children. Just like now dengue fever is spread in whole over the Pakistan. Children are most effective portion of society that target from this disease. So they make this issue iun marvelous way and create awareness about issue. In short this Lahore International Children's Film Festival LICFF 2013 is really fruitful for all children's and their parents because they learn in easy way.