Mehndi is considered to be traditional and cultural art in many Islamic countries. This custom has been going on since oldest times. Even in Indian culture the concept of Mehndi is strongly harvesting its roots. Apart from it, Bangladesh is also getting involved into this tradition on increased level. In Pakistan any wedding ceremony is said to be incomplete without Mehndi functions. The way the bride sits and decorate her feet and hands with beautiful Mehndi design cannot be neglect. Every girl has to get married only once in her lifetime therefore along with the entire arrangement from her dress to jewellery she is also fully conscious for her Mehndi as well.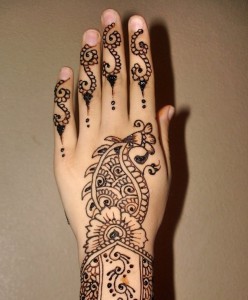 When we talk about the Mehndi designs for brides then we definitely cannot forget to mention Arabic Mehndi design. The only basic thing that Indian and Pakistani culture share is the Arabic Mehndi Designs and Indian Mehndi Designs. These both designs are immensely popular among the brides of Pakistan and India. Arabic Mehndi designs come in different styles and texture patterns that can be selected by the brides according to their own temperament. Some of the designs are filled with complexity while others often include simple designs for hands and feet. Arabic Mehndi designs are known for its simplicity and plain designs.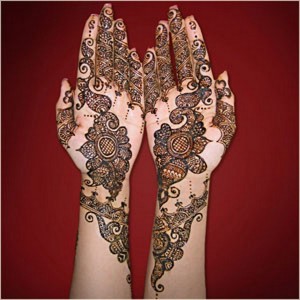 The most recognized and renowned design in Arabic Mehndi designs booklet are the vines and leaves that are additionally made extra striking by adding up the flavor of flowers. In addition, such designs often allow the bride to take less time in application as they are simple and can be easily applied by the bride herself. Even if the girl wants to consider such designs on Eid then she can eventually apply them as they are do not take much time involvement. Furthermore, such designs undoubtedly make the bride look even more elegant and chic on her wedding day. All the brides can get the latest and newest information concerning the Arabic Mehndi designs from the internet and fashion based magazines as will be further provides some sufficient pictures as well that would help the brides in selecting the perfect and suitable alternative for themselves.
On the whole after discussing the complete popularity of Arabic mehndi designs it is concluded that such designs should be recommended once by every bride as it will make their hands even more beautiful and eye grabbing for the guest and most importantly for her husband.