It is factual that the inclination of wearing gowns in Pakistan is getting higher. In terms of the casual dressing, formal and semi-formal even as bridal outfits, we are seeing the massive usage of these Double in Style Open Shirts. The reason is only that they look classy. These open shirts look like gowns give an extreme grace in your personality. The more you will have fancy work on these dresses and cuts, better these flowy dresses will look! It looks classier when one can be fused with the palazzo pants. Even they look eye capturing with the cigarette pants. You have tremendous in a number of options to style these dresses. Below is the more consideration for these new style dresses that are similar to Pakistani Gown in 2018.
The trend with Suitable Fabric:
In this style you can stitch these Double Length Open Shirts, these are not Gown but look like. You can have this kind of dress all made with the fabric of velvet. This will give this outfit a royal look. The use of Stone Work or Tilla will further increase the excellence of this dress. You can have the wide in length trousers or pants with them.
The use of silk in these gowns is also widely appreciated! If this dress of yours will be made from this kind of fabric then you dress will further become a flowy looking one. Get this smooth texture to your personality. Wear these frocks and steal the show.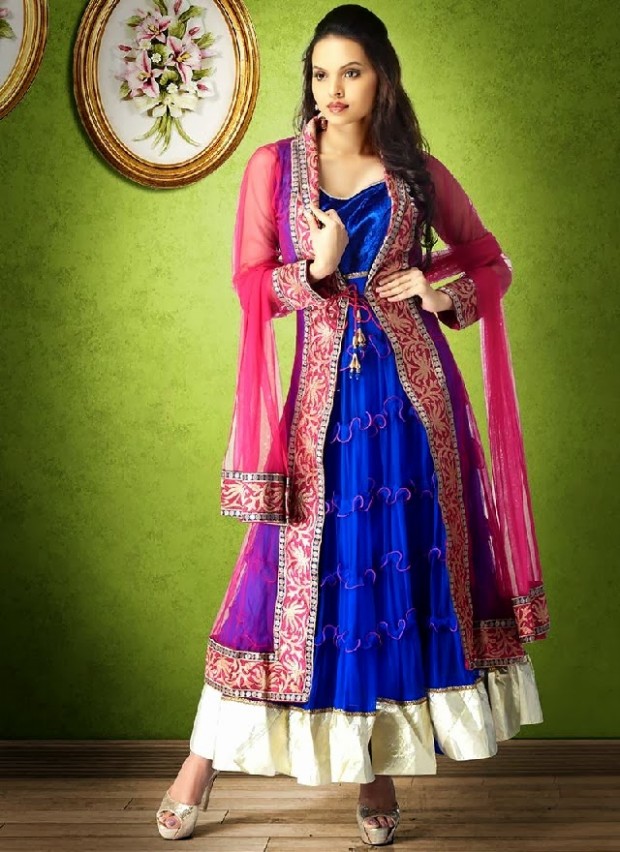 And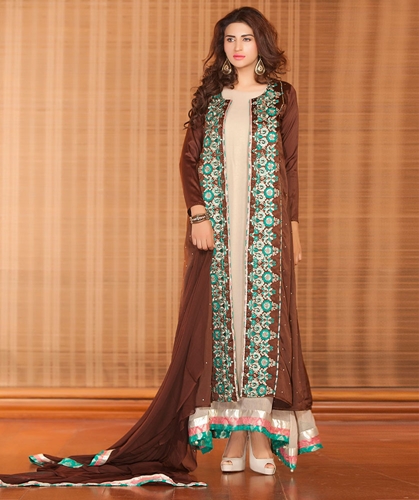 If this dress will be made from chiffon and net, these fabrics will give you a magical look. Gowns like dresses made from these fabrics are a better option. In this way, you can properly carry this outfit. Many girls do not know how to carry this dress. Just go for the comfortable fabric and you can smoothly carry this outfit.
Gallery:
For the casual wearing, you have options of making these dresses with the cotton or fabric of lawn. These are cheap options, by spending a little money; you get a stylish and modern dress. Start styling up your wardrobe now and do not forget to put these stylish dresses!