There would be many girls in our surroundings that have curly or wavy hairs and they have the utmost desire to get their hairs straight. By giving a straight image to some curly hairs would definitely make something new taking place in your life style. In addition giving a straight touch to the hairs would also saves you from the difficulty of making different styles of the hairs as the straight hairs remain silent on their actual place for a long time. However, there would certainly be many girls who would not be aware from wide ranging methods that involves the sufficient details of making your hairs straight. This article discusses some of the beneficial treatments that additionally explain some of the magnificent facts of hair straightening.
Treatments For Hair Strengthening: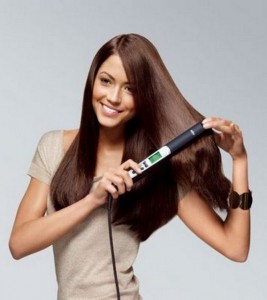 Japanese hair straightening commonly known as thermal conditioning is one of the famous hair treatments among the women and girls. This treatment allows the hairs to get fixed in straight mode forever. This hair method is only recommended to such women who have their hairs approximately 6-7 inches long. However, this treatment can also causes hair loss conditions as many women who have undertaken with this treatment have complained about the hair damage on an increased level. This treatment cost $800 and can save you from the complexity from ironing or drying hairs every day.
Brazilian keratin treatment is another most recommended ones in between the women. It will permit the hair to remain straight for almost six months. But the permanence limit is only known by considering the time we washed the hairs. This treatment will take maximum 4 hours for straightening the hairs whereas it will charge $ 150 to $600 depending upon the condition of the hairs. Furthermore, the chemical used in hair straightening process can even proves to be harmful for the hairs as well.
Last most prominent treatment is the relaxer treatment. This treatment is entirely different from the rest of the treatments. This method is considered to be imperfect for the woman who comprises thick hairs. In addition this treatment charges $250 at salon whereas this method can even be conducted at home in just $20-$30.
After a brief discussion it is concluded that all such treatments have their own advantages and disadvantages but those women who wish to get their hairs straight they can certainly go ahead in considering these treatments and make them look more beautiful and gorgeous.