As the sense of fashionable and stylish fashion dresses is increasingly emerging among the society in the same way the craze and passion of attaining beautiful nails is also strongly raising in the modern society. And for this purpose the nail art is massively getting popular among the women and young girls. Whether is the bridal ceremony or the religious festival women wanted to entirely present themselves dazzling and elegant. Nail art is usually done by some expert trainers and professional but it is only needed in case to apply some complicated designs as you can even learn the techniques of the nail art even by sitting at home.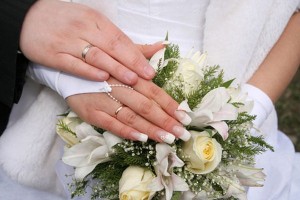 Nail art is gigantically used for making the nail more eyes grabbing and attractive. Nail paint are readily accessible in wide varieties of colors that are also accompanied by the stones, beads and stickers that are highly demanded by the girls. Apart from the parties and formal ceremonies these nail art is also highly considered for the brides. Most of the times brides are often recommended to have the French nail art along with the gel design that would enhanced the beauty of their hands and would certainly make their nails looks more pretty. On the eve of Christmas girls also like to beautify their nails with the fascinating designs patterns of Christmas trees, candy shapes and small Santa shapes.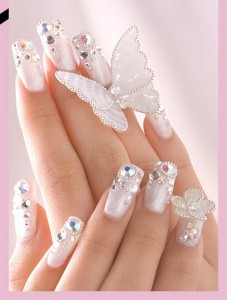 Sometimes the girls also like to prefer such nail paints that matches well according to their dress. If in case their dress is in yellow and green shades then they also desire to get their nails turned into the yellow and green pain texture. For the brides the nail art goes with their bridal dress. The appearance of white paint on the nails followed by the pink flowers designs would surely gives a striking and stunning touch to the bride. However this nail art can also be considered as the appropriate way for such people who are interested to show case their talent and skills in art work.
Always remember to wear the gloves or covers while gardening so that it may not soil you nail and the beautiful nail paint on it. On the whole all such women who are upcoming brides but they have still not try the nail art she should immediately get in touch with some expert for making her nails gorgeous looking on her wedding day.