Do you want to know all about HSY bridal dresses 2013 collection? Well there would be no such women in the whole world and even in Pakistan that would not wish to make herself stunning and attractive by dressing her up in HSY bridal dress. Here we would like to give away a short review about the HSY. HSY is famously known as Hassan Shehreyar Yasin in the fashion universe. He has been working in the fashion market for much longer time scale and every year he has dazzled the hearts of millions of women. HSY is not just known in Pakistan but has even made his big name on international standards as well.
HSY Bridal Dresses 2013 Collection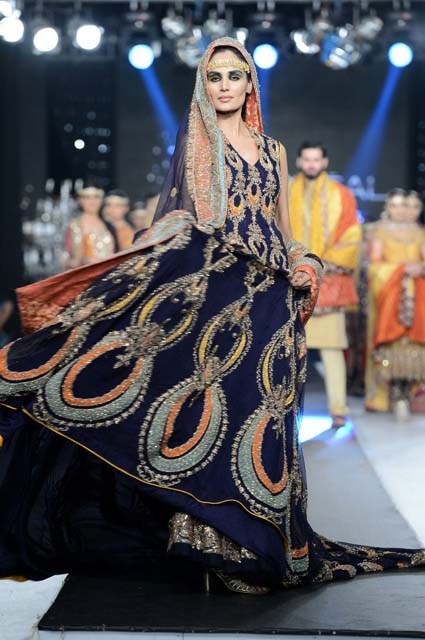 One of his greatest enormous successes has been his bridal dresses that have always make the women crazier and mad. HSY bridal dresses have all the time appear to be much outstandingly designed for the women because every single time they have been revealed with the fresh looking tastes. In almost all of his bridal collections he has come across with the long shirts and lehengas with the combination flavor of frocks as well. HSY has always given his first and last attention at the beautification of the bridal dresses. He believed that as much the dress will be covered fully with the decoration the more it will appear as classy and much attractive for others. In this article we are giving out some of the thrilling pictures of HSY bridal dresses 2013 collection.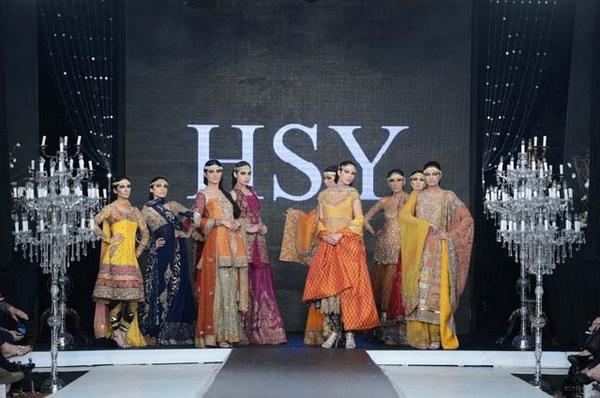 In all such pictures you will see that the ornamentation of the outfits have been rest out with the zari, dabka and stone work along with the little embroidery touch as well. He has all the time make the use of bright and dark colors in his dresses such as red, white, pink, blue, purple and blue. In simple words, he has always made the effort to make the collection colorful and full of life. There would be no such dress in his collection that would come across as imperfect for the bride. Hence this has been just because of his bridal dresses that have given her such gigantic success and fame.
We hope that through this article all the brides would just get closer with HSY for making their wedding day special and unforgettable. We are sure that at the end of the day you will love to see yourself in such charming bridal dress of HSY again and again.