Have you celebrated any wedding event without the Mehndi? Have you ever overlook the Mehndi on religious festivals? Well this question would never revolve in the minds of the people because Mehndi has now become an important ingredient for the women and girls. There would be no single Mehndi and Eid that does not accompany the embellishment of hands with the Mehndi designs. It has for about centuries that women has been applying the Mehndi on hands and this tradition can be removed from the culture at any cost. Mehndi designs have been categorized into wide varieties of forms including Arabic designs, Italian designs, Indian designs and Pakistani designs. These designs have made a special place in the traditional ceremonies and wedding happenings all over the globe.
Simple Mehndi Designs For Kids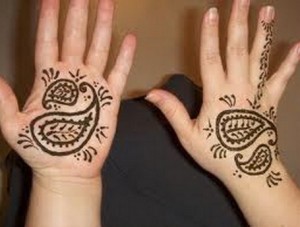 As we see that apart from the women and young girls all the kids are also heart felt fans of Mehndi designs. They are also all the time in the search of digging out the simple and effortless Mehndi designs for them. In the Mehndi designs for kids simple and less complicated patterns of designs are highlighted that can be apply without the need of any expert as well. Many children often think that if there designs are simple than they would definitely be unattractive for others. Well that's not true anymore.  Kids can finished the Mehndi designs as simple and plain by the formation of floral and abstract designs that are not just simple but also create the hands exceptionally gorgeous looking and awesome.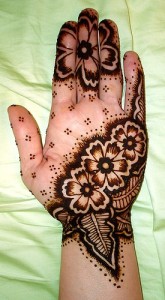 All the kids can embellish their hands on wedding ceremonies and even the religious festivals for gathering special moments of their life. They can even make the Mehndi interesting and thrilling all through the use of glitters as well because it will give a fresh and good-looking image to the hands. Kids should try to decorate just the hands and not the arms because it will not give a good and elegant image. Well this was all for the Mehndi designs for kids. Just apply it now and we are sure kids would even love their hands and would certainly OH MY GOD……
In view of any difficulty kids can even take the help form the trainers and Mehndi experts or even they can search out from the websites as well. Such websites would help them in knowing closer some of the essential facts and application procedure for the Mehndi designs.