If one sees the some memorable moment of life then among these weeding is most important one. Among these events a major one is that How to make an engagement party memorable. Everyone tries to make this day beautiful for himself in every aspect. If one sees the different events of a weeding then basically it will divide in main four parts. The first one is engagement then mehndi and Barat and finally Walima will arrive. So the basic when from where wedding process is start is Engagement so everyone wants to start this journey with a lot of happiness and try to make it a unique memory. There are various ways to make this memorable. Here we try to give these various aspects through which you make this day beautiful.
How to make an Engagement Party Memorable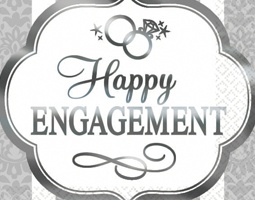 First important point that is really important is selection of place where you can arrange whole events. Place of ceremony play an important role in the beauty of an event. While second important thing is that in which way you can decorate the place where whole functions are arrange. So you must select a designer that decorate the whole place in unique and different way that build attraction in whole event. Second important thing is that what type of dresses one select for bride and groom. Selections of unique dresses that are prepared by designers for especially engagement ceremony also make it memorable. This thing also differentiates you from others and makes this event more beautiful.
Now the last but not the least most important part of Engagement ceremony is the ring that bride and groom wear to each other. It's your selection that how much beautiful ring you can select for each other. There are various type of rings that are available in market while you can also buy a ring by preparing it on order system. It's all thing depend on your budget that how many rupees you spend for it. You can also purchase a ring in really reasonable price that full fill the whole requirement. It will accept that these tips are enough to make engagement ceremony memorable for any person.